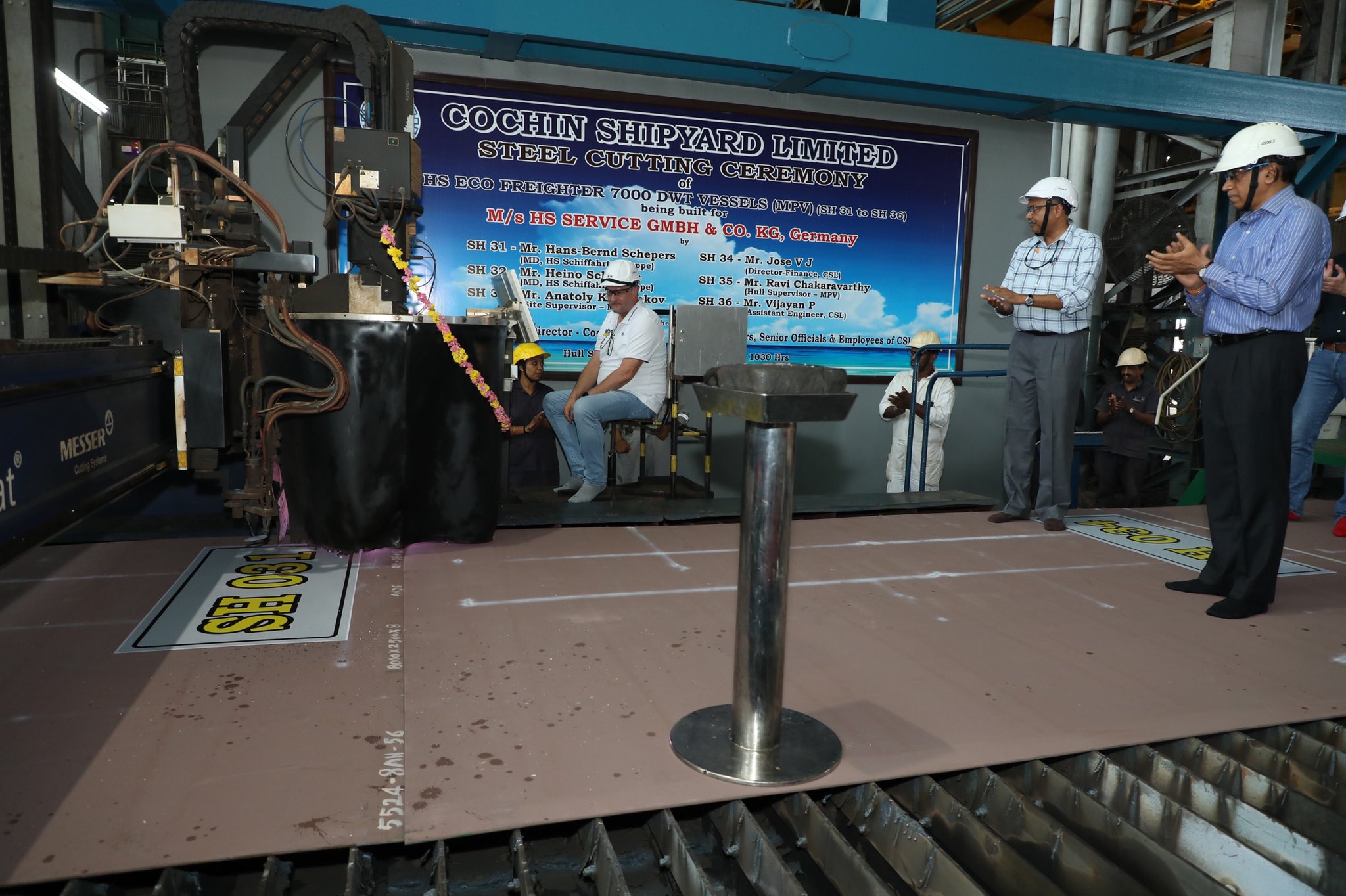 Cochin Shipyard to build 6 Multi-Purpose Vessels (MPVs) for German Company
KOCHI : Cochin Shipyard Limited (CSL) has started the construction of 6 Multi-Purpose Vessels (MPVs) for HS Service, Germany, marking the Cochin Shipyard Limited's entry into the European Shortsea shipping market.
These ICE Class Vessels with an overall length of 110 meters and a breadth of 16.5 meters are outfitted and equipped to carry project cargo, bulky cargo, steel coils, containers, dry cargo, timber, paper and bulk cargo etc. within the logistics network connecting North Sea ports to south Mediterranean ports.
The carrying capacity of these vessels are 7,000 tonnes. The vessels will be built under the DNV classification under the flag of Portugal, meeting all the latest regulation requirements.