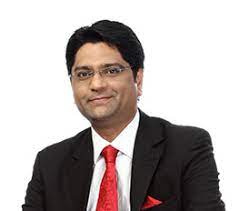 Collaborative Supply Chain to succeed and not survive @ Crisis Management.
MUMBAI : India is in the midst of the 2nd COVID wave and is facing the worst healthcare crisis since the independence. The COVID pandemic has affected not only our normal life but it has also challenged the survival & sustainability of many business models.
There were businesses which were agile and could make a comeback by decimating the challenges and finding a solution by making use of available resources and experience of 1st lockdown. They could manage their manufacturing output targets, but in pursuit there could have been compromise of covid protocols, thereby surging the spread of infection exponentially in every state. Hence giving a glimpse of Déjà vu that of last year's lockdown again.
Majority Industry agreed on their failure to anticipate the impact but made up well by reworking on the risk mitigation due to :-
Drastic drop in product demand
Lack of proper planning
Failure of supply chain.
While the first two pointers can be internally managed, what industry saw, was losing their control on supply chain commitments. Need of the hour is collaborative efforts and not just outsourcing of scope of services.
What we missed to understand is the complexities of supply chain model and how it works. It was not only about port or transport but also about alignment of numerous tangible services and anticipating their related challenges.
The major learning is to build a collaborative and integrated Supply Chain ecosystem which empowers and exercises a complete control across the chain to handle any contingency.
We need to use scenario base model technique, wherein we anticipate VUCA conditions and plan resources accordingly to encounter such pandemic situations.
A dedicated supply chain crisis management taskforce is required at National Level to handle and take on any supply chain challenges, alongside being empowered to take decision in order to ensure delivery of essentials to human life or raw materials for production and cycle back the goods into market.
The major focus should be on strengthening of infrastructure – physical and soft infra, while aligning it towards the set objectives to be achieved: –
Seamless integration system to enhance visibility and control of the cargo movement from pick-up till delivery through automation and digitalization and thus increase the productivity.
Optimal use of available modes of transportation and resources into integrated system to achieve fastest duration to reach final destination.
Acknowledging & promoting "Safety first" working culture to build a more confident workforce.
Providing financial subsidies and rebates to encourage the best practice-based sustainable infrastructure across Supply Chain stakeholders.
Promoting collaborative approach among the policymakers and stakeholders rather than working in SILOS which reduces the efficiency of ecosystem.
Review system by Policymakers and regulators monitoring the implementation & consequences of policies by encouraging feedback from the industry, service providers & related stakeholders.
Skill development & training to be accelerated to attract best talents into the Supply Chain industry and built a globally sustainable supply chain.
In my opinion, through collaborative and integrated supply chain approach we can strike balance between human health and economy whilst being more prepared to face any 'VUCA' situation.
Source : Author Mr. Rajesh Mehta,Director, Liladhar Pasoo Forwarders Pvt. Ltd.