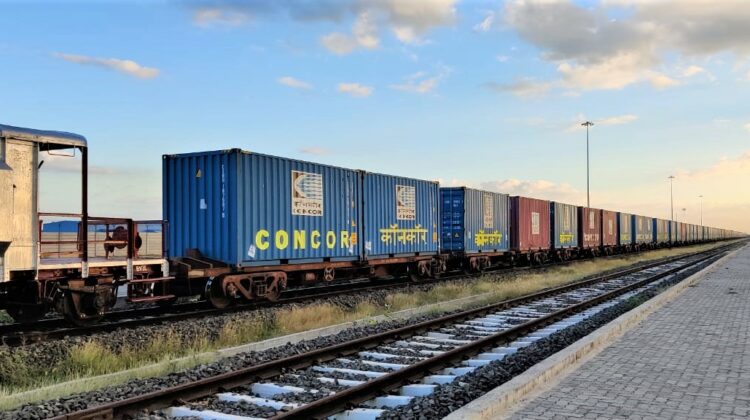 CONCOR dispatches 1st maiden rake from its CFS in Mundra to Dadri, a sole rail linked CFS

---
AHMEDABAD : Container Corporation of India Ltd (CONCOR) has added one more Rail Linked Multi-modal Logistics Park in Mundra Port Area, in its list of 60 Terminals.
CONCOR commissioned a Rail linked CFS, a part of its Multimodal Logistics Park (MMLP), spread in 76 Acres huge land parcel in Mundra Port area. The CONCOR facility has despatched its first maiden rake on 23rd October, loaded with 2160 MT Red Lentils (masoor dal) and stuffed in CONCOR's 80 domestic containers. The cargo is booked by Mundra based Freight Forwarder M/s. J.M. Kothari by Rail for Delivery at Dadri. CONCOR arranged 80 empty domestic containers at Mundra for stuffing of cargo and moved the loaded containers to Dadri in a rake, thereby offered saving in the road transport cost to the consignee.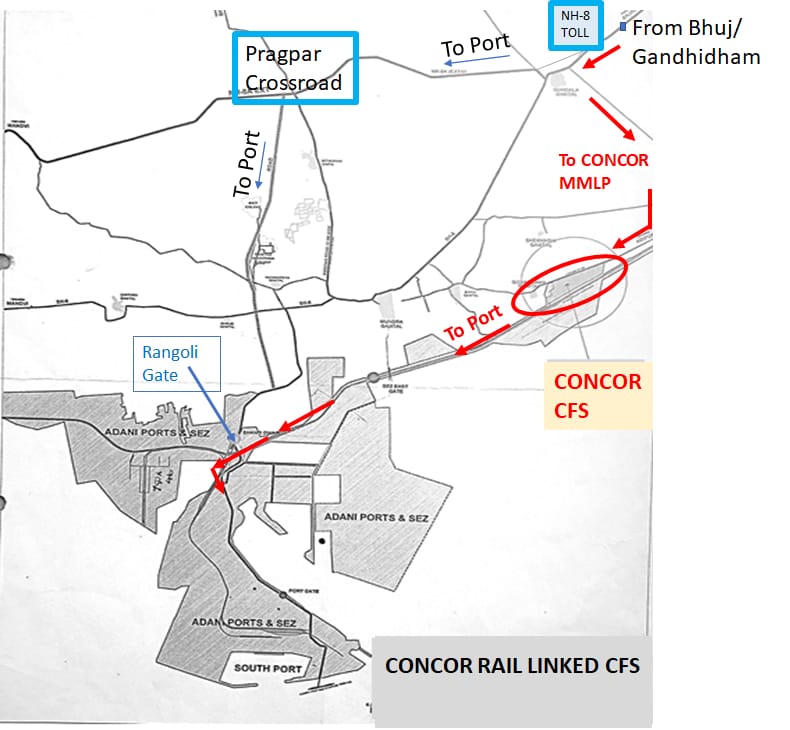 CONCOR has huge inventory of domestic containers in its books and procured 10,000 containers in the recent past. Recently, under the 'Atmanirbhar Bharat' mission of Hon'ble PM Shri Narendra Modi, CONCOR invited tenders from domestic container manufacturers for supply of 2000 containers. With the massive inventory of domestic containers and highest no. of container rakes, CONCOR envisages to attract long haul EXIM consignment from Northern and NCR region. Similarly, import consignment can be cleared in CONCOR CFS and moved by Rail either in ISO or CONCOR containers to NR/NCR region. CONCOR intends to provide effective Multi-modal Logistics Solution to the EXIM Cargo industry at Mundra.

CONCOR's Mundra CFS/MMLP is THE ONLY rail linked CFS/MMLP in Mundra Port, with siding service provided in association with APSEZL. The CFS is linked with a traffic less road in SEZ area connecting port directly without going through Rangoli Gate, thereby reducing distance to 20 kms from CFS to Port. CONCOR also provides First Mile Last Mile services for Factory Stuffing/destuffing, Storage of heavy cargo in Customs bonded or non-bonded area, reefer facility provision, covered storage of 3000 sqm. and also open storage for cargo and containers, two road weighbridges, office space for Users, service provider etc.
---