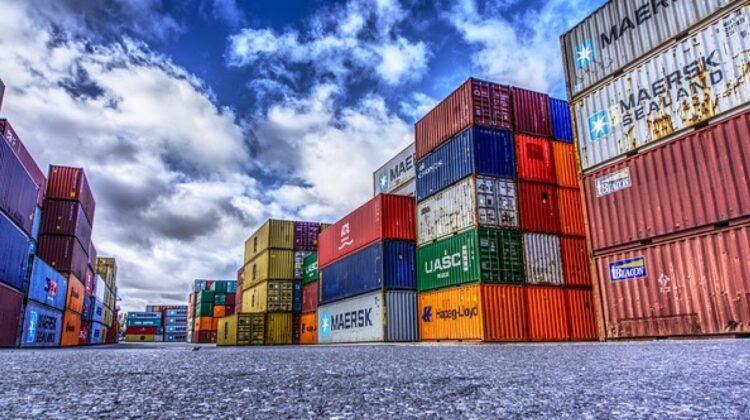 Container lines cancelling hardly any services over Chinese New Year period
Container lines are blanking very few sailings in the traditional slack season around Chinese New Year, as they continue to try and cope with unprecedented demand and disruption caused by empty container shortages.
Analyst eeSea said that its Blank Sailings Tracker showed that 1.7% of head haul services on the three main east-west trades have been cancelled in February, which includes CNY, and in March this figure falls to 0.6%.
eeSea said that effective capacity in January 2021 on the main east-west head haul trades was up 7.6%, over the same period in 2020, when Covid-19 was only starting to make an impact on the Chinese market in the run-up to CNY.
Related: 2020 – A year of remarkable turnaround for container shipping
A similar picture was painted by Sea-Intelligence (SeaIntel) looking at the specific period around CNY of weeks seven to nine. As 1 January 2021 lines had blanked just five sailings on the transpacific during this three-week period and seven on the Asia – Europe trade.
SeaIntel said this compared to 88 blank sailings in the same period 2020, although figure drops to 73 if Covid-19 related cancellations are removed, and 67 blank sailings on the trades in 2019.
Related: Shanghai – Europe spot container rates jump 24% in a week
"At present, 2021 CNY blank sailings are far below previous years, and if the relative capacity reductions of previous years should be reached, carriers would need to blank 37-41 sailings on Asia-NAWC, and 12-15 sailing on Asia-North America East Coast (NAEC). On Asia-North Europe (NEUR), an additional 14-17 sailings would have to be blanked to reach previous relative levels, while on Asia-Mediterranean (MED), an additional 4-6 sailings would have to be blanked," said Alan Murphy, ceo of SeaIntel.As to whether there could be a sudden rush of blank sailings in the coming weeks, Murphy commented: "It is not possible to predict the optimal level of blank sailings, but it is clear that the carriers are currently scheduled to blank far less than in previous years, and if they are to reach the level of previous years, a raft of blank sailings would have to be announced very soonSimon Sundboell, ceo of eeSea, pointed to the fact there was very little idle capacity remaining in the market. "We see that carriers are snapping up any available charter tonnage. There is no idle capacity left, carriers are delaying scrapping, and the first new tonnage orders have even been placed," he said