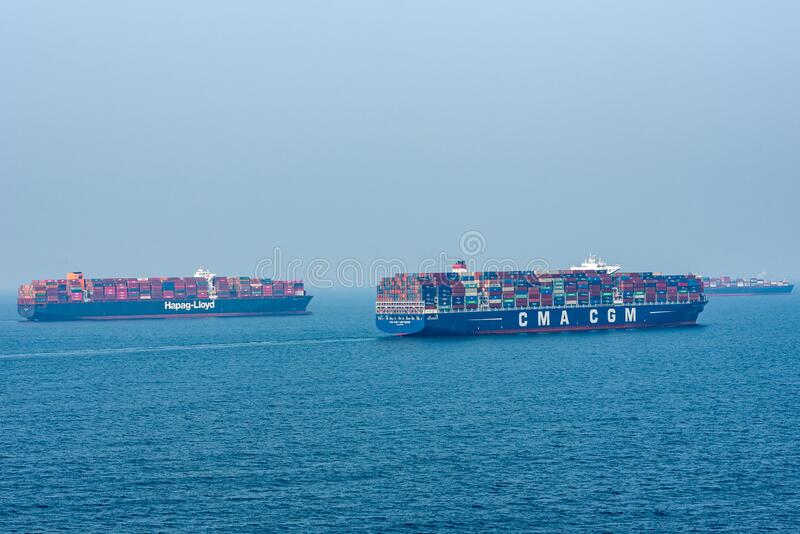 Container lines hold onto India-US trade GRIs despite little success signals
MUMBAI : Container lines seem to be firm on going ahead with a mild rate restoration programme for shipments from India to the United States and Canada even as they continue to face demand challenges filling available vessel capacity.
The India-US trade lane is dominated by MSC, CMA CGM and Hapag-Lloyd.
These carriers have now synchronised the implementation date for a US$500 per TEU hike, after publishing varied notices. This GRI will take effect from 29 March.
The "General Rate Increase (GRI) from India to the US and San Juan, Puerto Rico, effective 23 March handover, has now been postponed to 29 March handover," MSC Agency (India) said in a customer advisory.
The carrier also said the GRI is necessary "to maintain the high level of reliability and efficiency of our services to meet the needs of our customers."
CMA CGM Agencies (India) said the GRI will apply to Indian cargo moving to the US East Coast, US Gulf Coast and Canada.
"Rate restoration initiative (RRI) will apply to tariff or service contract rates on all cargo moving under the scope of this tariff," the French liner said.
Hapag-Lloyd is seeking a GRI of US$450 per 20-foot container and US$500 per 40-foot box.
The German carrier said, "A general rate increase (GRI)/general rate adjustment (GRA) from the Middle East to North America for cargo transported in 20' and 40' dry, reefer and special containers, including high cube equipment, is coming up."
The company also noted, "This GRI/GRA is applicable to all containers gated in full from 29 March and is valid until further notice."
In addition, CMA CGM has put out a separate trade notice announcing rate increases for all shipments from the Indian subcontinent to the US West Coast. This GRI will be US$540 per 20-foot container and US$600 per 40-foot container.
"Effective April 15, 2023, unless otherwise specified, a general rate increase (GRI) will apply to all tariff or service contract rates on all cargo rates for all commodities moving under the scope of tariff," CMA CGM Agencies (India) said.
However, shipper and freight forwarder sources in India generally believe that the GRI action is a tactical move to stem the erosion in rates as there is no opportunity at this juncture to reverse the tide in rate levels that haven't stabilised yet.