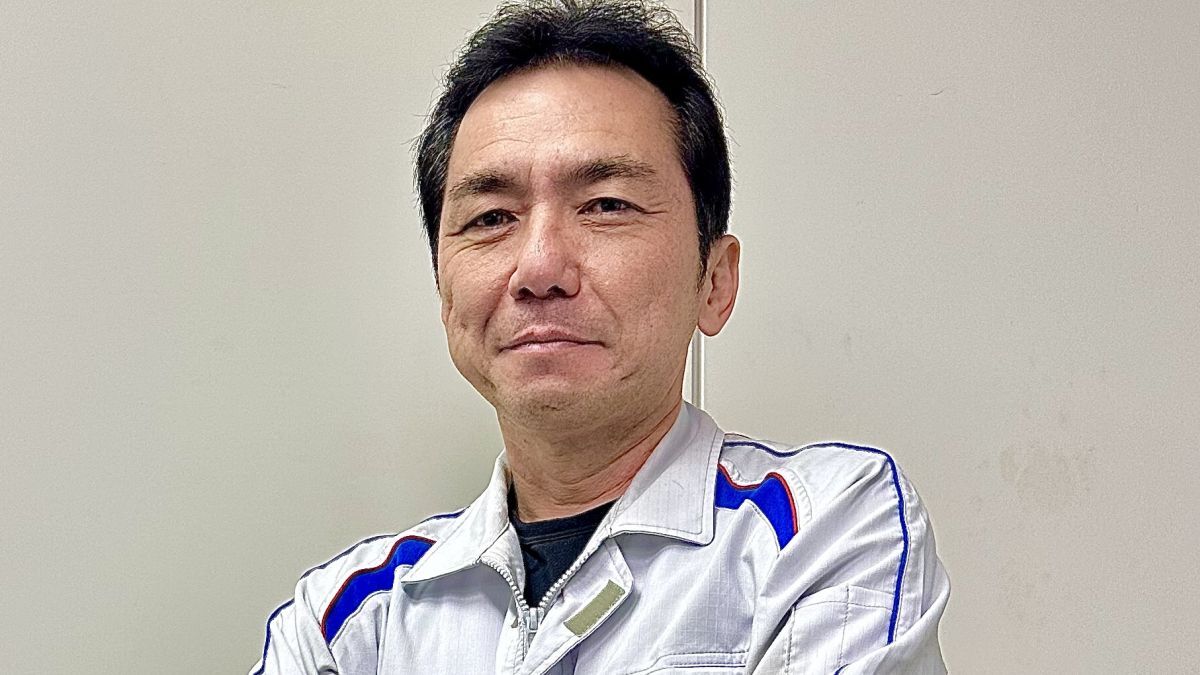 Container ship coatings: on the road to net zero
OSAKA : Marine coatings have a role to play in reaching net zero, says Nippon Paint Marine Technical Director Hirokazu Kaji.
Decarbonisation is a key priority across the entire shipping industry, but as one of the highest polluting vessel types in the global fleet, container ships have an especially tough challenge ahead to reach IMO's emissions-reduction targets.
With an average lifespan of 27.7 years, it will inevitably take time for owners and operators to have access to energy-efficient vessels that are fully equipped to use alternative fuels.
Despite this, pressure is rising for container shipping to adopt more sustainable operations. This comes both from regulators and evolving expectations from charterers and cargo owners, who demand more transparency, operational and environmental efficiencies, and sustainability within their supply chains. This is evidenced through the implementation of the Sea Cargo Charter, which has the world's major charterers and cargo owners committing to calculate the annual emissions intensity and total emissions of their chartering activities, aligned with IMO's targets in terms of the carbon intensity of their portfolio.
The road to a zero and even low-carbon market is evolutionary and will take time, but the urgency to act and support the decarbonisation transition requires container ship owners and operators to adapt today. This is driving their adoption of proven clean technologies that can reduce fuel consumption, emissions and the cost of operation.
One of the most widely available and proven solutions to improve operational performance and lower CO2 emissions is an antifouling hull coating, as increased drag from biofouling on the underwater hull of a vessel requires more fuel consumption for a vessel to complete its voyage. However, it is important container ship owners and operators carry out thorough due diligence and analysis. With so much diversity in the market, working with manufacturers that demonstrate rigour in the R&D and testing process is the best way to verify any efficiency savings that are claimed.
Nippon Paint Marine's advanced antifouling coating FASTAR has been designed to deliver optimum performance and save fuel after longer idling times, compared with conventional coatings, which experience increased biofouling. FASTAR uses completely new hydrophilic and hydrophobic nano-sized components to deliver a high-performing, low-polishing antifouling system that delivers unprecedented commercial benefits and supports shipowners and operators in meeting emissions abatement and energy-efficiency targets. The coating was recently selected for three energy-efficient newbuild container ships for China's Jiangsu Ocean Shipping Co (JOSCO) to help contribute up to 8% fuel savings and help JOSCO meet environmental standards.
On the road to net-zero shipping, increased regulations and transparency around reporting emissions are inevitable. Charterers and cargo owners will also increasingly want to charter the most efficient vessels to meet their own sustainability targets, those of their wider supply chain and ultimately, even their end customers. Container ship owners and operators that demonstrate enhanced levels of operational, environmental, cost efficiency and sustainability will be more competitive, as well as compliant. Marine coatings are a clean technology that can help make this a reality now, ensuring container shipping can drive significant impact today on reducing emissions and fuel consumption, for a more sustainable and profitable future.