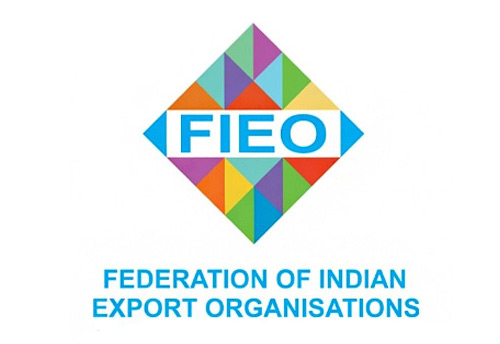 Continuance of RoSCTL benefits to Apparel & Made-ups is a huge support, which will be a game changer: FIEO
NEW DELHI : Welcoming and thanking the Hon'ble Prime Minister, Shri Narendra Modi, Hon'ble Finance Minister, Smt Nirmala Sitharaman and Hon'ble Commerce & Industry and Textiles Minister, Shri Piyush Goyal for continuance of the RoSCTL benefits for apparel/garments and made-ups till 31st of March, 2024, at the same rates as notified in March, 2019, Dr A Sakthivel, President, FIEO said that this is a huge support to apparel and made-up sectors and will help to increase their competitiveness immensely.
The extension of the Scheme for almost 3 years provides stability and predictability, which augurs very well for the long-term contracts thereby ensuring additional investment in the segment creating new employment opportunities in the sector. FIEO Chief said that many neighbouring countries have emerged as our competitors having tariff advantage either on account of LDC status or owing to effective free trade agreements. The extension of RoSCTL benefit coupled with free trade partnership with US, UK, EU, Australia, Canada, etc. would be a game changer for Indian apparel and made-ups sectors and will help the sector to get its rightful share in the global trade.
President, FIEO requested the Government that the RoDTEP rates for other sectors may also be announced soon so that exporters could avail the benefit with effect from 1st of January, 2021 augmenting their liquidity.
Exports during calendar year 2020 (US$)
| | | | | | | | |
| --- | --- | --- | --- | --- | --- | --- | --- |
| Chapter | Product | India | Vietnam | Bangladesh | Cambodia | Myanmar | Sri Lanka |
| 61 | Knitted apparel | 6.1 Bn | 13.7 Bn | 19 Bn | 5.18 Bn | 1.15 Bn | 2.5 Bn |
| 62 | Woven apparel | 6.1 Bn | 13.3 Bn | 16.8 Bn | 2.3 Bn | 3.43 Bn | 1.6 Bn |
| 63 | Made-ups | 4.8 Bn | 3.2 Bn | 1.1 Bn | 0.16 Bn | 0.03 Bn | 0.23 Bn |
(Source: Federation of Indian Export Organisations)
Source ; FIEO