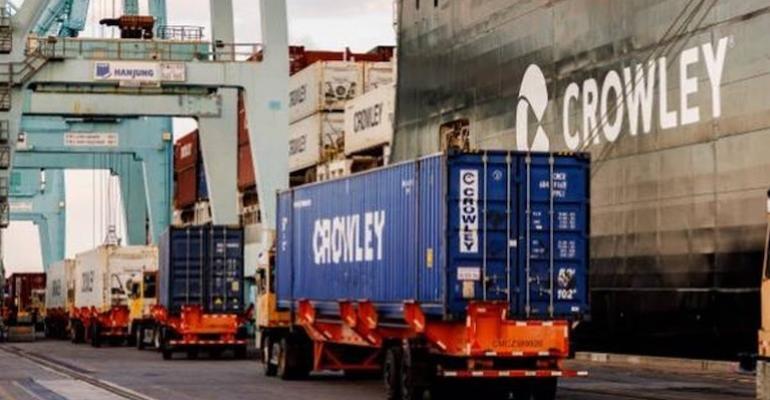 Crowley invests in logistics platform start-up
Florida-based Crowley has invested in REPOWR, a logistics-technology start-up, based in Alabama, using a technology platform for equipment and asset usage and sharing to the supply chain industry.
The platform is designed to enable companies to seamlessly share logistics equipment, increasing performance while reducing the environmental impact of ownership.
REPOWR has developed the collaborative asset-sharing platform to connect logistics companies with more data and analytics to reduce underutilised assets. The platform and its Universal Trailer Network have gained significant traction in domestic trucking, and under REPOWR's strategy, even greater network effects are expected as the platform is applied across other transportation modes.
The two companies recently completed a successful pilot where Crowley leveraged the REPOWR platform to rebalance chassis pools across its network while generating revenue and strengthening relationships with existing carrier partners. Crowley increased network efficiencies and asset utilisation.
Crowley will enable REPOWR to accelerate the diversification and expansion of its asset-sharing model. The partnership also enables Crowley to explore new network opportunities by leveraging REPOWR's platform and expertise