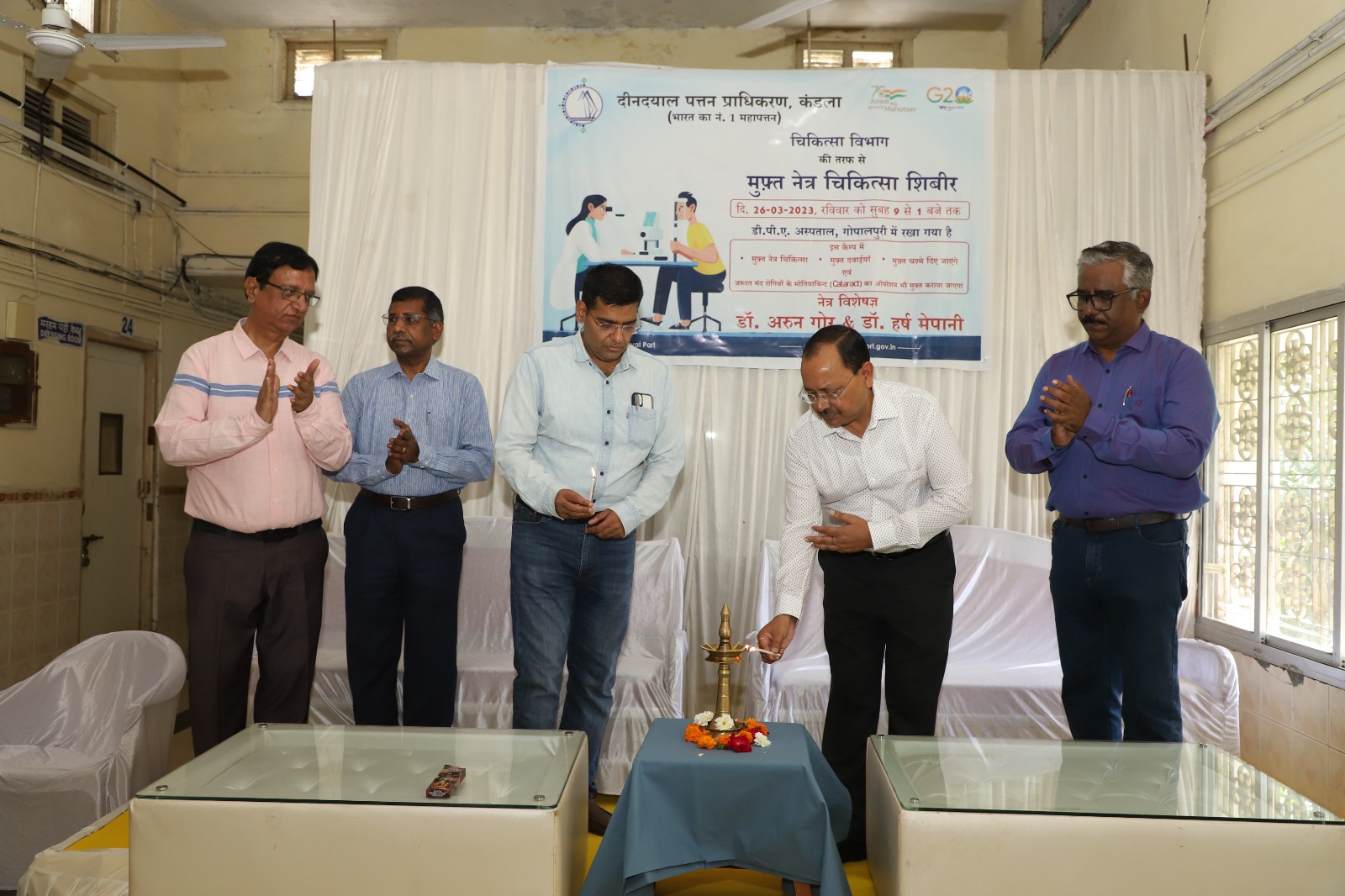 Deendayal Port Authority organizes Eye Check-up Camp
KANDLA : Deendayal Port Authority (DPA) has first time organized Eye Check-up Camps for the people surrounding under Azadi ka Amrit Mahotsav. DPA hasl organises two camps for Eye Check-up. First camp was organised on 21/03/2023, Tuesday at Port Hospital, New Kandla. The second camp was organised on 26/03/2023, Sunday at Port Hospital, Gopalpuri.
The Eye check-up camp at Gopalpuri was inaugurated by lightning the lamp by Shri Sanjay Mehta, IFS, Chairman along with Shri Nandeesh Shukla, IRTS, Dy. Chairman, DPA. Shri C. Harichandran, Secretary, Capt. Mohanti, Dy. Cons., Dr. Anil Chellani, CMO, Dr. Sunil Suryawanshi, Dy. CMO, Dr. Arun Gor, Dr. Harsh Mepani, Shri Omprakash Dadlani, PRO were also present alongwith beneficiaries of the camp.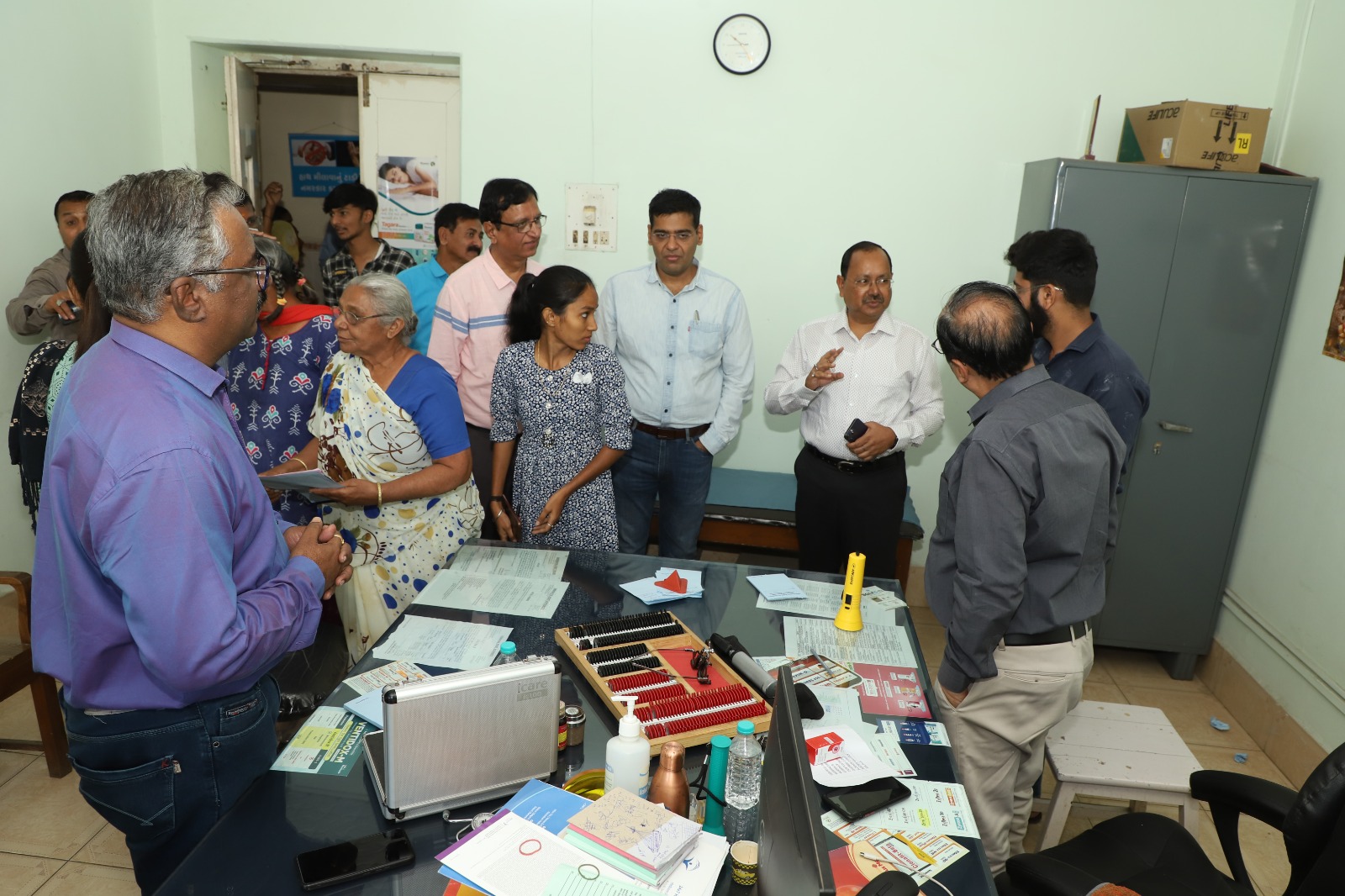 During this camp DPA provided 7 days free medicines, free spectacles to the patients. The needy patients of cataract will be operated free of cost. Dr. Arun Gor and Dr. Harsh Mepani have given their honorary services in this camp. Around 400 patients have taken the benefits of the camp.
Shri Sanjay Mehta, IFS, Chairman while inaugurating the camp said that Deendayal Port Authority is concerned about the people specially living surrounding of Kandla-Gandhidham. He said that we wish good health of employees as well as people and for their betterment, DPA will continue to organize such health camps in future. He expressed his satisfaction over the number of beneficiaries of the camp.
Dr. Sunil Suryawanshi, Dy. CMO had taken efforts for successful arrangements of the camp.