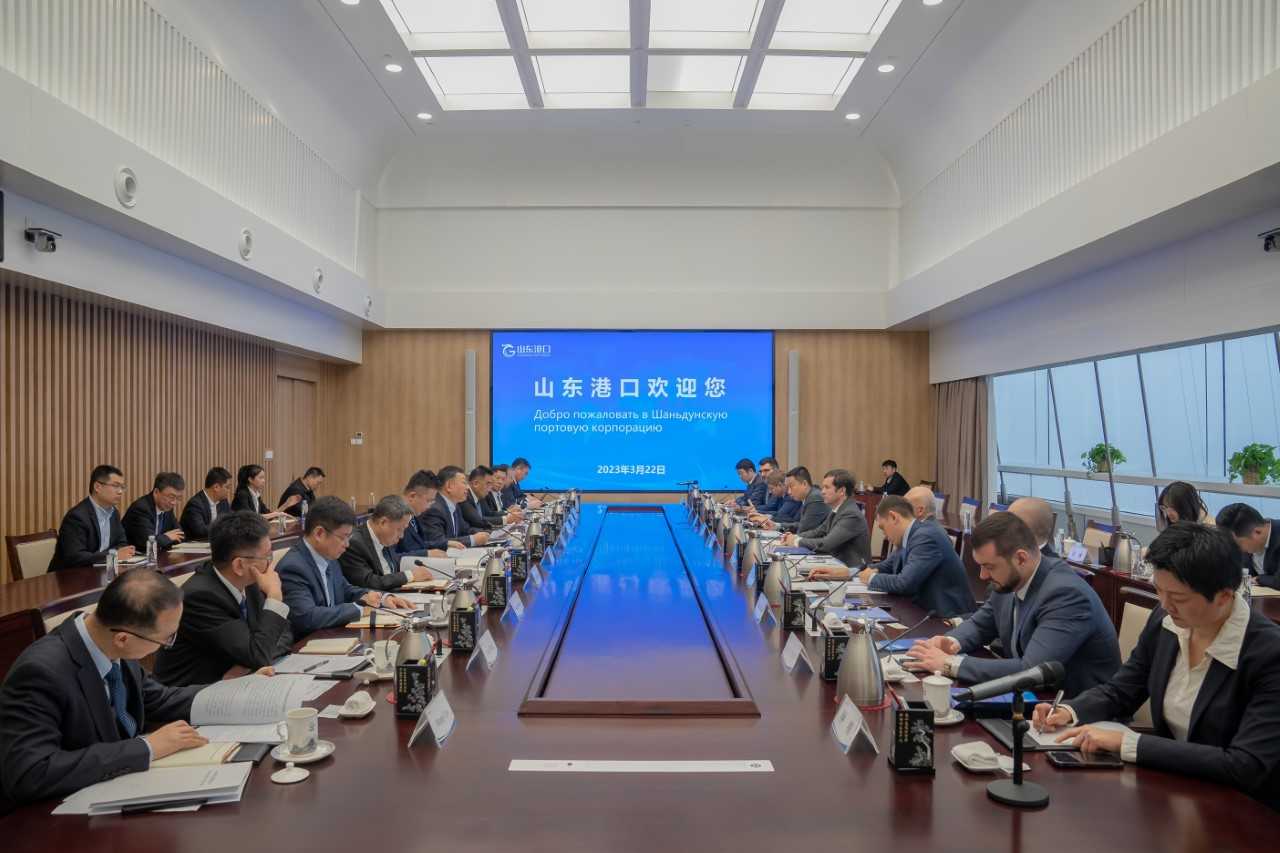 Delo Group and Shandong Port Group sign joint memorandum
MOSCOW : Russia's Delo Group and China's Shandong Port have signed a memorandum of cooperation for container transportation and other areas of logistics and transport.
The two parties intend to join efforts to provide multimodal container transportation between Asian countries and Russia, utilising the capabilities of the assets of Delo Group and Shandong port. The move by the Russian and Chinese companies comes at a time when western businesses are shunning links with Russian due to the war in Ukraine and sanctions.
In September 2022 Delo completed its acquisition of APM Terminals 30.75% stake in Global Terminals Inc bringing its shareholding to 61.5%.
Delo and Shandong Port will seek for the possibility of joint use of the Qingdao – Vostochny Port – St. Petersburg – Western Europe route to ensure the transit of Chinese goods. In addition, Delo Group and Shandong port are planning to cooperate in the formation of international supply chains, logistics of grain and other bulk cargo exports from Russia to China through the Far East.
Cooperation in the construction and operation of infrastructure will include exchange of experience and expertise in managing stevedoring assets, the introduction of innovative technologies in creating and expanding the terminal facilities, as well as the purchase of modern port equipment. Delo and Shandong Port also intend to work together to develop digital services to optimize operations and improve service quality.
Delo Group Chairman Sergey Shishkarev said: "Cooperation with one of the world's largest port corporations is a major step to expand the presence of Delo Group in Asia. I expect that joint work will bring both the scale and quality of services and the efficiency of the group's operating processes to a new level."