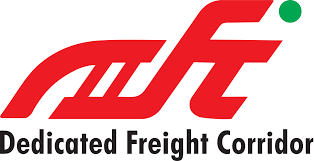 DFCCIL opens bids for 2 multi-modal cargo terminals under GatiShakti
NEW DELHI : State-run Dedicated Freight Corridor Corporation of India Limited (DFCCIL) opened bids for the development of two cargo terminals under GatiShakti on Tuesday — one at New Marwar station in Pali district of Rajasthan and another at New Gulaothi station in western Uttar Pradesh (UP). In a post , DFCCIL said that the cargo terminal which is supposed to come up in Rajasthan is located near industrial, textiles and mining areas, while the one coming up in western UP is strategically located close to industrial clusters, logistics hubs and National Highways. "Logistics players' participation is solicited," said DFCCIL.
GatiShakti cargo terminal : Closing date for bids
While bids for the Rajasthan cargo terminal will close on December 11, for western UP, it will close on December 7. Bids have been invited under a single-stage, two-packet system involving a technical bid and a financial bid for the construction, development and operation of GatiShakti Multimodal Cargo Terminal (GCT) for handling cargo at Line No. 1A of New Gulaothi Station in western UP and Line No. 1A of New Marwar Station in Rajasthan.
DFCCIL said in the tender document that the objective of floating the tender is to increase freight business volumes and rail modal share in freight transport and augment terminal capacity through private participation. The successful bidder will have to commence construction within three months and complete it within 18 months of the grant of approval of construction. On the day bidding closes, technical bids will be opened first and those who are found eligible, the financial bids submitted by them will be opened later.