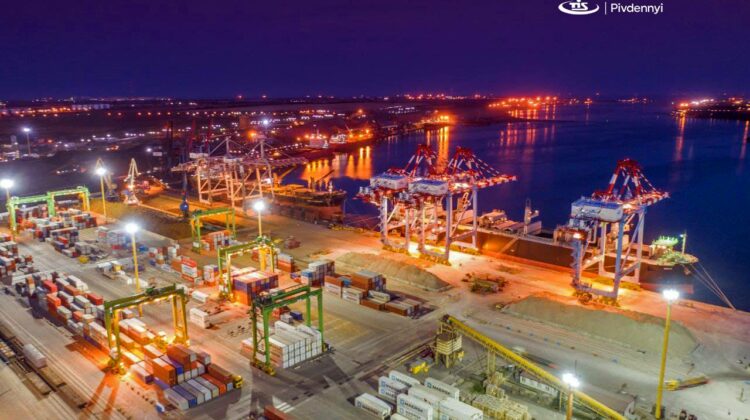 DP World raises $1.5 billion for decarbonization
DUBAI : Dubai-based port operator DP World has raised USD 1.5 billion through a Green Sukuk to support its global decarbonization efforts.
Sukuk are Islamic financial instruments representing ownership and profit-sharing in asset-backed, Sharia-compliant investments.
DP World said that the Sukuk was oversubscribed 2.3x due to strong demand from local, regional, and international investors, and is listed on both Nasdaq Dubai and the London Stock Exchange.
"We aspire to lead global trade into a more resilient, efficient, and sustainable future for our customers and their customers," DP World Group Chairman and CEO Sultan Ahmed bin Sulayem said.
"That's why we are acting with scale and ambition, using our hands-on expertise to reshape trade for the better. The price we achieved for this Green Sukuk is phenomenal and represents the confidence investors have in DP World as a company and our commitment to sustainability."
"Our Green Sukuk amplifies our commitment to placing sustainability at the heart of everything we do, ensuring that we are able to create real societal and economic change. Through this issuance, we are able to further align our sustainability strategy, and decarbonization efforts with the Group's financing strategy," Yuvraj Narayan, Group Deputy Chief Executive and Chief Financial Officer, said.
Priced at a spread of 119.8 bps above US treasuries with a 5.5% coupon rate, DP World's Sukuk achieved one of the tightest spreads for a BBB+ rated corporate globally.
The proceeds from the Sukuk will be earmarked for eligible green projects in line with DP World's recently published Sustainable Finance Framework. Current projects cut across electrification, renewable energy, clean transportation, and energy efficiency.
DP World has committed to becoming carbon neutral by 2040 and net zero carbon by 2050.