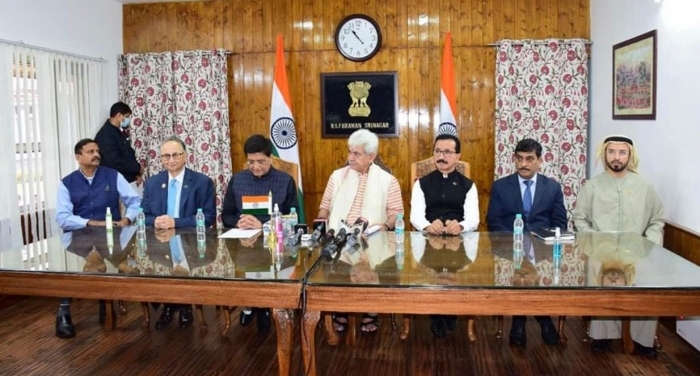 DP World to develop logistics infrastructure in Jammu Kashmir

---
NEW DELHI : DP World announced their plans to develop logistics infrastructure in the state of Jammu & Kashmir an MoU was signed between the government of Dubai and the state government of Jammu & Kashmir.
It was signed in the presence of the Minister of Commerce & Industry Piyush Goyal, Lieutenant Governor of Jammu & Kashmir Manoj Sinha, and DP World Group Chairman and CEO Sultan Ahmed Bin Sulayem.
Sultan Ahmed Bin Sulayem, Group Chairman and CEO, DP World, said, "DP World is committed to investing in the logistics infrastructure and facilities to connect Jammu & Kashmir with other domestic markets in India and India with the rest of the world. We are in the process of identifying logistics opportunities in the state with the aim to connect local traders with new markets in India as well as globally. We want to support Indian MSMEs and help them realise better margins with an efficient supply chain that reduces their cost of logistics."
As one of the largest logistics players in India, DP World handles a quarter of the country's total container trade volumes. The company has invested over $2 billion in the development of ports & logistics infrastructure in the country. DP World has built an extensive network of logistics assets serving all types of cargo, through all kinds of storage and all modes of transportation. Through its partnership with the government of India, National Investment & Infrastructure Fund (NIIF), DP World is investing $3 billion in the development of the logistics sector in India.
---