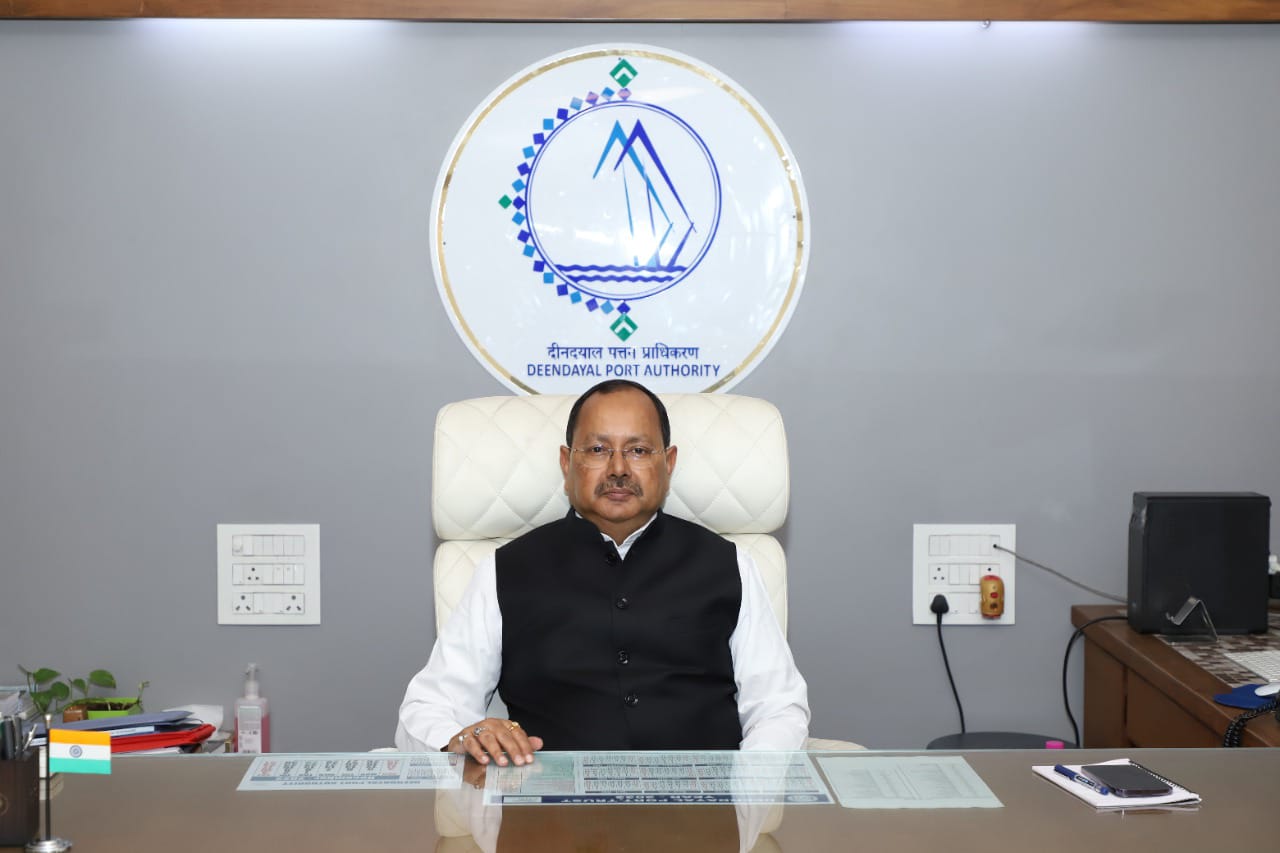 DPA Chairman meets Unions Representatives operating in Deendayal Port
GANDHIDHAM : A meeting with the Unions operating in Deendayal Port had been convened on 4th May, 2023, at the level of Chairman, DPA, in presence of Head of Departments and Senior Officials. Unions were requested to list out the issues pertaining to Class III & IV employees so as to discuss the same.
The representatives of two major Unions i.e. Transport & Dock Workers Union and Kandla Port Karmachari Sangh, were given separate slots for discussion. The other Unions viz. Skilled & Unskilled Workers Union, Deendayal Port Employees Union, Kandla Port Workers Union and Kandla Port SC/ST Employees Union, were also invited for discussion on the agenda given by them.
The major issues raised by the unions were, allotment of plots to the employees, finalization of policy on compassionate appointment, regularization of daily rated workers, recruitment to the baseline posts, etc. The legal position and status of the above issues were briefed to them during the meeting. The other issues raised by them were also discussed in detail in cordial environment and many of them were found deserving merits for examination & consideration. During the discussion, instant decisions on many issue like reimbursement of expenses, incurred on account of hiring of ambulance, which was hired to deal with a case pertaining to Marine Department, were taken. It was also decided that the management and unions will sit together on quarterly basis or as and when required, with a view to discuss employees related issues so as to resolve them expeditiously within the framework.
The Chairman, DPA thanked unions and all employees of the Deendayal Port for their co-operation, which led DPA enable to retain its number one position amongst all major Ports, consecutively, 16th years by achieving the target of 137.56 MMT cargo throughput in fiscal year 2022-23. He also stated that the management is very much positive and remain cooperative to address employees related issues and urged the unions to continue their support and constructive approach, so as to achieve new hights.
The unions congratulated the Chairman for achieving 137.56 MMT of cargo. They also appreciated the decision of the management, to distribute school uniforms and kit to the children of Bhartiya Vidya Mandir, Kandla. They further thanked Chairman for opening a Kendirya Vidyalaya in Gopalpuri Colony, which will certainly be beneficial to the Port employees' children/grandchildren and also for the public of Gandhidham, to enable them attain Quality & affordable education for their children.