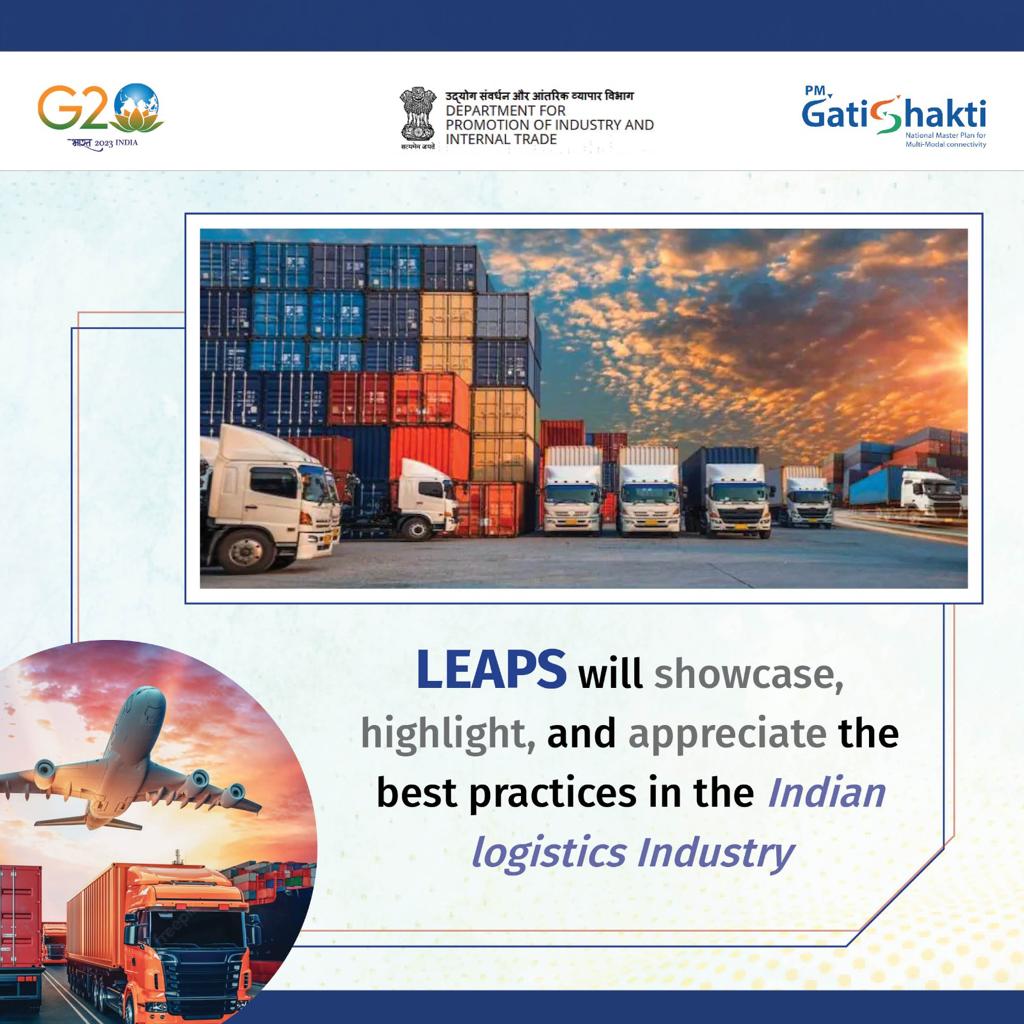 DPIIT Logistics Division invites applications for LEAPS till April 15
NEW DELHI : Department for Promotion of Industry and Internal Trade (DPIIT) is accepting submissions until April 15, 2023 to showcase best practices in the Indian logistics industry under its Logistics Excellence, Advancement and Performance Shield (LEAPS) initiative.
It would celebrate the demonstrated leadership of the logistics sector in transforming the Indian logistics industry and realizing the combined vision of the National Logistics Policy 2022 and PM GatiShakti.
The categories include core logistics, MSME, startups, institutions and special categories.
Startups and MSMEs are allowed to participate in core logistics as well as special categories; however, they can also apply for maximum of two categories.
Finalists maybe subject to a legal due diligence review by independent third-party evaluators. If the individual/ organization refuses to such a request, DPIIT holds the right to select the next highest scoring nominee as the award winner.
All NLEA winners, nominees or other applicants can also participate in LEAPS.