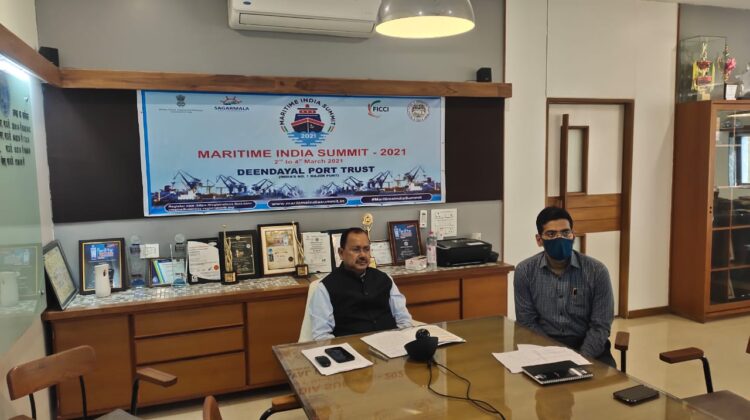 DPT organised virtual Road Show for Maritime India Summit-2021
DPT organized virtual Road Show with Stakeholders of Port and Industry Associations of Kutch area to apprise them about ensuing global Maritime India Summit (MIS-2021) being organized by Ministry of Ports, Shipping & Waterways, Govt. of India from 2-4 March, 2021. Various Associations operating at the Port, Stakeholders & Port Users attended the Road Show.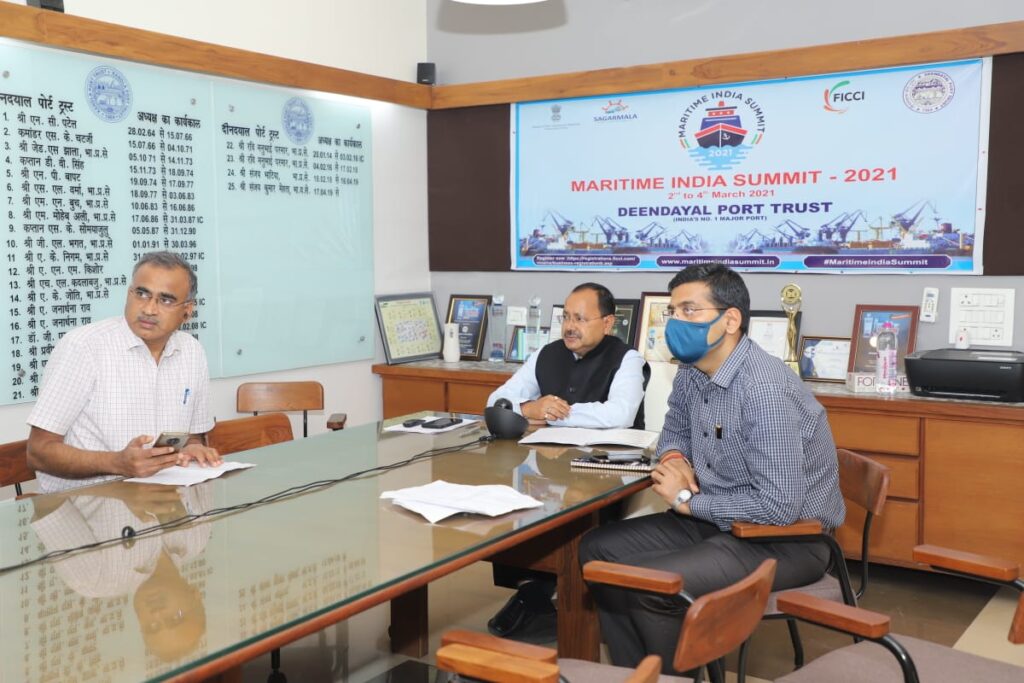 Shri S.K. Mehta, IFS, Chairman, DPT welcomed all to the virtual Road Show and apprised the participants regarding various upcoming projects of DPT. He encouraged the Stakeholders to invest in the upcoming projects of DPT and other Ports and Organizations under the Ministry of Ports, Shipping & Waterways.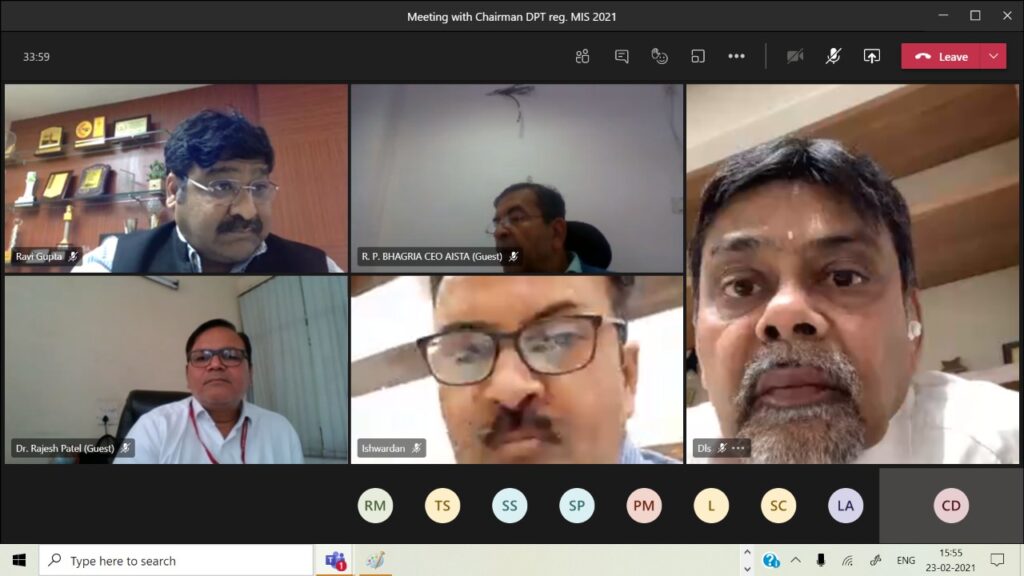 During interaction with various Port User Associations, he apprised the members of Kandla Liquid Tank Terminals Association reg. facilities & infrastructure available at Kandla for handling & storage of liquid cargo. He acquainted the representatives of The Fertilizer Association of India regarding fertilizer storage and handling facilities available at Kandla. The details of upcoming project for mechanized fertilizer handling at Kandla was also showcased.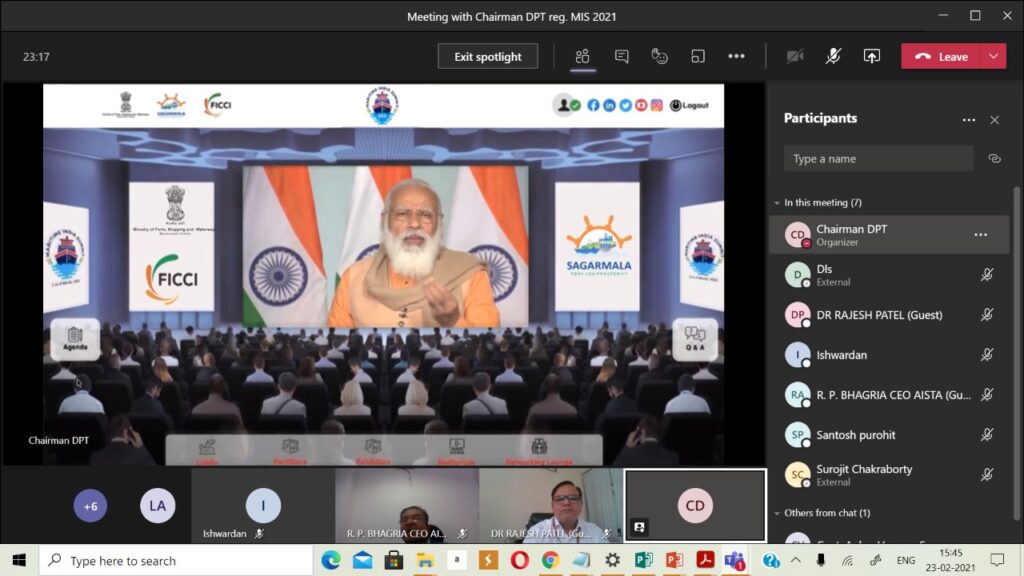 The Port User Associations viz. Gandhidham Chamber of Commerce & Industry, Kandla Port Steamship Agents Association, Kandla Custom Brokers Association, Kandla Stevedores' Association Ltd. were apprised about the infrastructural facilities available at the Port for handling and storage of various cargoes such as coal, timber, edible oil, salt, etc. The Associations have shown their keen interest in upcoming projects of the Port viz. development of oil jetties, warehouses, coal storage facility, timber, chemicals, edible oil, agricultural products processing industries, export of agricultural products, Smart Industrial Port City Project at Kandla-Gandhidham-Adipur.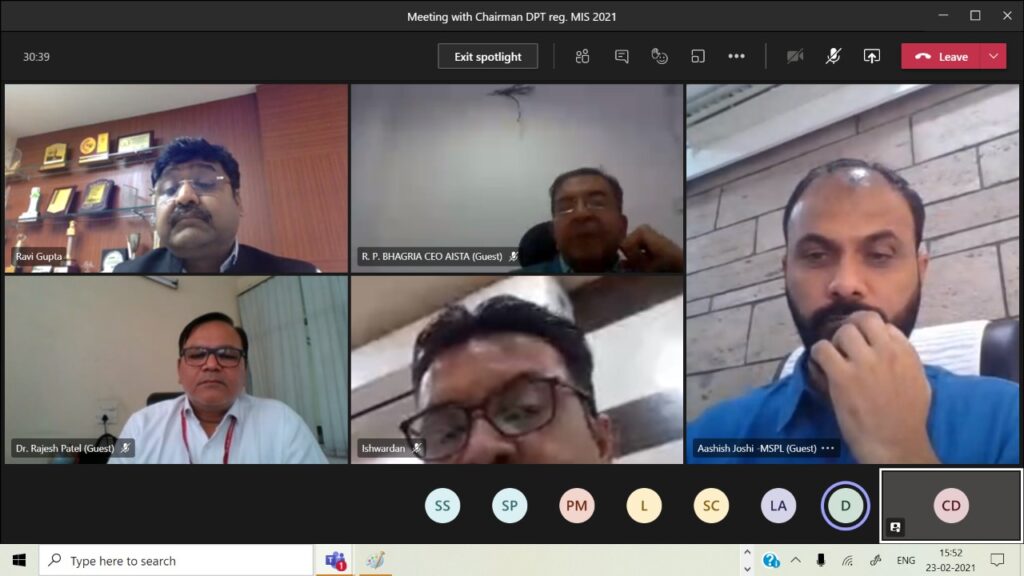 Chairman also requested all the Stakeholders & Associations to participate in the Maritime India Summit-2021 by online registration and also requested to take up with their members for maximum registration and make the event a grand success. He also thanked the members for the enthusiasm shown by them for participation in the International Summit.
The details of registration are as under:-
Website : http://www.maritimeindiasummit.in
Registration Link : https://registrations.ficci.com/vmains//business-registrationb.asp