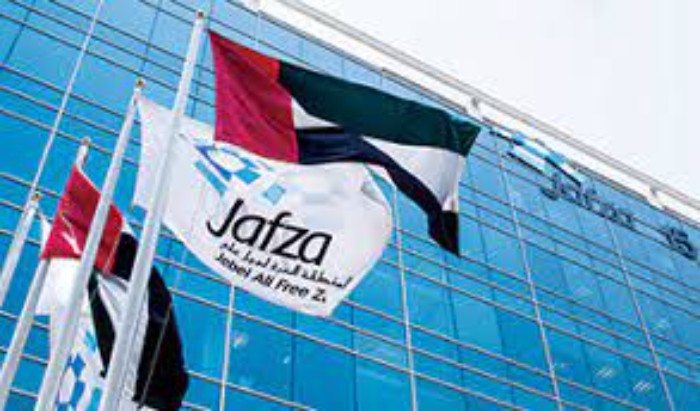 Dubai's Jafza records 30% growth in new customer registrations in 2022
DUBAI : Dubai's Jebel Ali Free Zone (Jafza) recorded a 30 per cent growth in customer registrations in 2022, boosted by an influx of Chinese companies.
Last year marked the highest number of new customer registrations in a decade, taking the total number of companies operating within Jafza to more than 9,500, the free zone said on Wednesday.
"Last year, the UAE's non-oil foreign trade reached a record Dh2.23 trillion ($607.2 billion), increasing more than 17 per cent year on year," said Abdulla bin Damithan, Chief Executive and Managing Director of DP World UAE and Jafza.
"We can proudly say that we have played a significant role in enabling this achievement."
The UAE's non-oil foreign trade continues to rise as the country's economy recovers from the coronavirus pandemic on the back of higher oil prices and government initiatives.
Last year marked the first time the country's non-oil foreign trade crossed the Dh2 trillion mark.
China, Asia's largest economy, was the UAE's top trading partner last year, with trade between the two countries at Dh264.5 billion.
It was followed by India (Dh180.9 billion), Saudi Arabia (Dh135.2 billion) and the US (Dh110 billion).
The UAE, the Arab world's second-largest economy, is also working towards signing 26 comprehensive economic partnership agreements as it seeks to further attract more investment, Minister of Economy Abdulla bin Touq said this month.
The country is also aiming to eliminate or reduce tariffs, remove unnecessary trade barriers, increase market access and set up investment and trade ventures with its partners.
"With trade facilitated through our Jebel Ali hub increasing considerably in 2022, Jafza continues to take the lead in achieving national goals," said Mr bin Damithan.
China and India remain key trade and economic partners for the free zone, Jafza said.
While the number of newly registered Chinese companies in Jafza increased four times last year, new registrations of Indian companies jumped by 30 per cent from 2021.
DP World's India-UAE Trade Bridge, and economic partnerships such as the UAE-India Cepa deal have increased customers' confidence in expanding their reach through Jebel Ali, Jafza said.
Non-oil trade between the UAE and India rose to about $50 billion since the agreement was signed a year ago, putting it on track to achieve its $100 billion goal by 2030, Dr Thani Al Zeyoudi, Minister of State for Foreign Trade, said last month.
"Initiatives such as trade bridges, alongside multimodal connectivity and access to DP World's global portfolio for end-to-end logistics and supply chain solutions have only enhanced the attractiveness of Jafza to business owners," said Mr bin Damithan.
During the past 10 years, Jafza has registered a 13-fold increase in logistics customers, while the vehicle and transport segment recorded a compound annual growth rate of 26 per cent, the free zone said.
The increased reliance on manufacturing, logistics and e-commerce has also opened new market opportunities for retailers and general traders, and created demand for transport companies to handle the movement of goods through the free zone, it said.