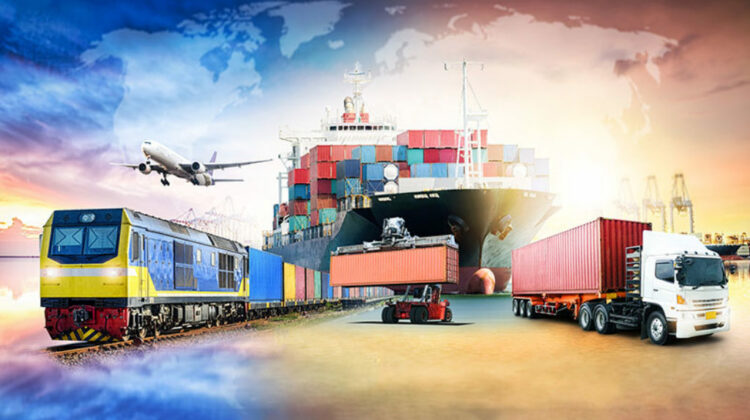 EY India proposes four-pronged strategy to empower India's logistics sector
Global consulting firm EY has proposed a four-pronged strategy to empower India's logistics sector: adopt advanced technology and explore new business models; accelerate infrastructure development; focus on sustainable logistics; and attract investment and investor interest.
India's freight movement is heavily skewed toward road transportation, which moves 66 per cent of cargo (in ton-km).
This is followed by rail (31 per cent), shipping (3 per cent) and air (1 per cent). The sector continues to witness unevenness in freight transportation by mode and is working toward solving this impediment.
Obstacles do exists in the country's ports, shipping and logistics industry in policy, business, digital and infrastructure segments, Neville M Dumasia, national leader, advanced manufacturing, mobility and infrastructure, EY India, wrote in an article on the company's website.
While the level of adoption of technology-enabled solutions like blockchain, big data, cloud computing, and digital twins is relatively low in India, the government has launched several digital solutions like ICEGATE and E-Logs, which have reduced inefficiencies, improved transparency and made goods movement faster, the article said.
The government has launched several programmes like GatiShakti, Bharatmala and Sagarmala that are aimed at building new infrastructure. Measures are also being taken to attract private capital and implement administrative reforms to streamline the planning and execution of infrastructure investments, it noted.
In sustainability, the sector is aligning with domestic and global regulations on sustainable practices and taking steps to conform with leading global benchmarks like energy efficiency existing ship index, carbon intensity rating and emissions trading system.
On the policy front, lack of time-bound land acquisition coupled with diverse land acquisition regulations and clearances resulted in a delay of close to 850 government run projects till December last year. Lack of dedicated skill enhancement policy for logistics sector employees is also a major impediment.
Effective implementation of the National Logistics Policy will require a close coordination between central and state government, the EY article noted.
Involvement of multiple players and intermediaries results in several cargo exchanges, leading to cost escalation and inefficiency. Unorganised players choose labour over technology in logistics due to cost considerations. Diverse export and import commodities result in a general mismatch between type of containers used.
Absence of a database to map goods moved makes it difficult for to have a data-based policymaking and existing digital solutions are yet to offer end-to-end visibility, the article noted.
Captive logistics infrastructure works in silos, which is a deterrent to inter-connecting them with the nationwide logistics infrastructure. Developing logistics parks can boost the transition to hub and spoke model, but these are capital-intensive.
Low draft depth at Indian ports limits arrival of bigger vessels and lack of modern equipment and processes increases vessel turnaround time, it added.