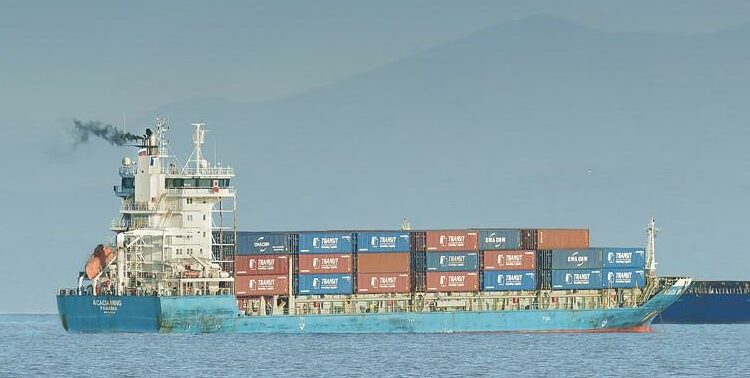 FESCO's fleet expanded with container ship of 704 TEU
MOSCOW : FESCO Transportation Group has expanded its fleet with container ship FESCO Anastasia. The flag of the Russian Federation was raised on the ship on 4 April 2023. The ship is registered in the port of Vladivostok.
The ship built in 2010 is 132.7 meters long, its width is 19.2 m, deadweight — 8,483 t, capacity — 704 TEU, crew – 15.
The vessel will be used for the group's coastal services with the first voyage scheduled for mid-April.
The FESCO Anastasia is the tenth ship acquired by the Group over the recent three years. Thus, the company's fleet now numbers 26 units with their total deadweight exceeding 410 thousand tonnes and the capacity of over 29000 TEU.
FESCO Transportation Group is one of the leading public transportation and logistics companies in Russia with operations in ports, rail, integrated logistics and shipping business. Diversified but integrated asset portfolio enables FESCO to provide door-to-door logistics solutions and control almost all steps of the intermodal transportation value chain. FESCO controls the Commercial Port of Vladivostok, rail operators Transgarant and Dalreftrans, operator of container platforms Russkaya Troyka, dry terminal facilities in Novosibirsk, Khabarovsk and Tomsk. FESCO operates over 130,000 containers and about 10,000 container platforms. FESCO's fleet numbers 26 vessels deployed primarily on its own sea service lines.