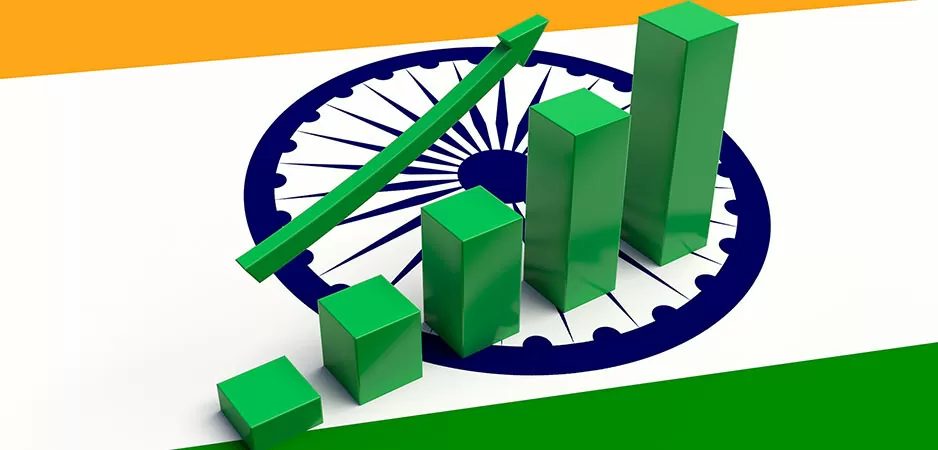 FICCI survey indicates accelerated Indian economic growth in Q2 driven by higher demand
NEW DELHI : The latest quarterly survey from FICCI reveals a strong growth momentum in India's manufacturing sector during the second quarter of the fiscal year 2023-24. Despite a slowdown in developed nations, the survey indicates that this acceleration is expected to continue in the subsequent quarters.
In Q1 (April-June), 57% of respondents reported increased production levels, which gained further traction in Q2 (July-September) with over 79% noting higher production. Order books also reflect this positive trend, with 80% of respondents reporting increased orders, indicating optimistic demand conditions.
Speaking on the survey, Mr. Subhrakant Panda, President of the Federation of Indian Chambers of Commerce and Industry (FICCI), pointed to a discernible uptick in manufacturing output in India, emphasising a shift towards increased positivity within the sector.
Panda noted that the average capacity utilisation has risen to around 74%, with notable contributions from sectors such as paper and miscellaneous manufacturing. He pointed out that even in sectors facing challenges, like chemicals and capital goods, the utilisation rates remain relatively high at 77%.
While acknowledging the overall positive sentiment, Panda raised concerns about geopolitical uncertainties affecting manufacturing plans. Factors like the Russia-Ukraine conflict and the ongoing situation in the Middle East have prompted some companies to reassess their strategies due to heightened uncertainty.
Mr. Harsh Pati Singhania, Vice President and Managing Director of JK Paper, shed light on the varied demand patterns across segments. He noted that sectors like auto, cement, electronics, and white goods have experienced robust demand.
Singhania expected demand to continue improving, particularly with government investments in infrastructure and development projects.
However, Singhania acknowledged the challenges faced by certain sectors, such as chemicals, which have been hit by demand issues, input costs, and geopolitical factors. He mentioned concerns raised by FMCG companies about tepid demand in rural areas, highlighting a nuanced growth scenario within different product categories.
Singhania also said the Indian manufacturing sector is not immune to global uncertainties, citing the impact of the Russia-Ukraine conflict and the Israel-Hamas issue. Export-driven sectors may experience challenges due to the global economic slowdown, particularly in Europe, coupled with high inflation, he added.