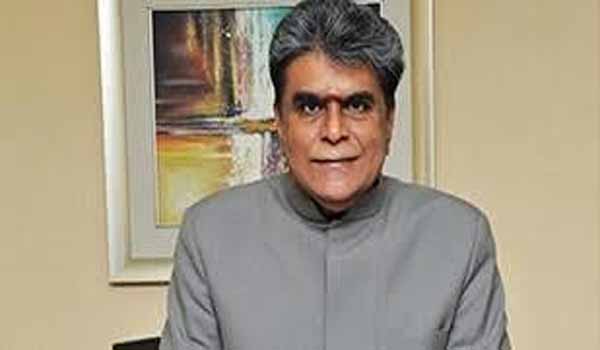 FIEO hails government's decision to disburse all pending export incentives to ease the liquidity at most challenging times: Dr A Sakthivel

---
NEW DELHI : Welcoming the government's decision of budgeting an amount of Rs 56,027 crores to disburse all pending export incentives due to exporters as claims related to different export promotion and remission schemes including MEIS, SEIS, RoSL, RoSCTL, other scrip-based schemes relating to earlier policies and the remission support for RoDTEP and RoSCTL for exports made in the 4th quarter of FY 20-21, FIEO President, Dr A Sakthivel said that such a move will help the sector in meeting the liquidity concerns and maintaining cash flow of the exports sector thereby further facilitating in addressing the export demand in the international market.

Benefits to be disbursed to over 45,000 exporters, specially those from the MSME sector has come as a booster dose for them as it would help them to be able to complete their booked order more efficiently, said Dr Sakthivel. Thanking the Hon'ble Prime Minister, the Union Commerce & Industry and Textiles Minister and the Union Finance Minister, President, FIEO added that the decision will lead to an even more rapid growth in exports in coming months.

FIEO Chief said that support to Service sector exporters, including those in the travel, tourism and hospitality segments, with certain revisions in service categories and rates being notified will not only have a multiplier effect but will also help in employment generation. Incentivising major labour-intensive sectors and all the stakeholders including those from the supply chain will help in strengthening their endeavours to meet the festive season demand in the international market.

Such support and handholding to the sector during these challenging times, when the whole exporting community is showing their commitment and resilience to perform impressively has definitely given a boost to the government vision of achieving USD 400 billion exports for the fiscal. Dr Sakthivel said that these announcements has further infused confidence in exporters that the Government is working hand in hand with exporters as promised by our Hon'ble Prime Minister.
Source : FIEO
---