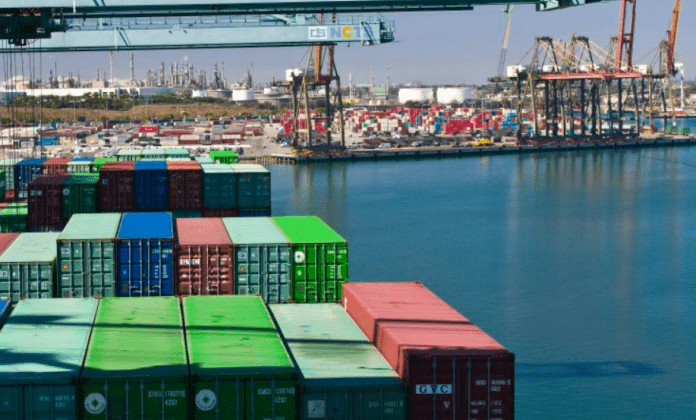 FMC raises concerns over Ports America acquisition

---
Federal Maritime Commissioners Carl W. Bentzel and Louis E. Sola have written a letter to United States Secretary of the Treasury Janet Yellen expressing concern with the potential investment proposed by the Canada Pension Plan Investment Board (CPP Investments) to acquire Ports America.
Late in September, CPP Investments announced a definitive agreement to completely take over North America's largest marine terminal operator, Ports America, through the acquisition of interest from funds managed by Oaktree Capital Management LP (Oaktree).
Ports America is reported to annually handle 13.4 million TEU, including 10 million tons of general cargo, 2.5 million vehicles and 1.7 million cruise ship passengers.
"This proposed acquisition is an all too familiar repetition of a US transportation and supply chain asset being acquired by foreign investors," said the Commissioners in the letter, adding that "Our supply chain assets directly impact our domestic economy and our national security. They should not be treated as an ordinary resource to be sold to whomever can pay the highest price."
They said that currently, the US global shipping market by water is served almost entirely by foreign-flagged vessels, while by rail, the Canadian Pacific Railroad is attempting to acquire the Kansas City Southern railroad.
"This could have severe impacts on port competitiveness in the Pacific Northwest," noted FMC.
CPP Investments is a minority investor in Ports America, but with the proposed acquisition it will hold exclusive interest in a strategic United States enterprise and such a change in ownership of a company managing critical infrastructure should be carefully scrutinised, according to FMC.
Such a review is not without precedent, according to the commissioners, who reminded that in 2006 the CFIUS recognised the strategic importance of port terminal management and stevedoring operations and asserted its authority reviewing the acquisition of the North American operations of P&O Ports by DP World.
"Congress voted to block the DP World's attempted control of P&O Ports North America's marine terminal and stevedoring concessions at various US ports. It was this action that led to the creation of Ports America," highlighted Bentzel and Sola.
CPP Investments is a professional investment management organisation that serves the interest of the more than 20 million contributors and beneficiaries of the Canada Pension Plan. It is governed and managed independently of the Canada Pension Plan and at arm's length from governments.
Nevertheless, as a foreign enterprise with a vested interest in the welfare of foreign nationals, a review is warranted, according to FMC commissioners, who wrote, "We grant you that the foreign interest involved comes from our trusted northern neighbor and close trading partner, still, its ultimate loyalty does not lie with the United States."
"When dealing with strategic infrastructure such as commercial deep-water ports, railroads,
airports, telecommunications, or electrical power generation, we as a Nation should be hypervigilant when allowing foreign interests to obtain control," claimed the FMC officials.
They also said that after an examination it may be determined that the reported acquisition is appropriate, however, "to allow acquisition of such a significant portion of our national supply chain without review would be a dereliction of duty."
"We, therefore, request CFIUS exercise its authority and launch a full and thorough review of the national security implications of Ports America's acquisition by the Canada Pension Plan Investment Board," concluded FMC commissioners.