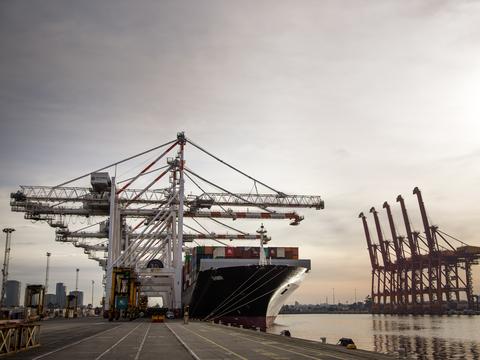 Freight future needs certainty on planning

---
A "tsunami of freight" has flowed through Australia's ports and supply chains throughout the Covid-19 pandemic period, but supply chain experts warn future efficiency gains will be dependent on greater infrastructure connectivity and national consistency.
Australia's ports again facilitated the movement of 98 per cent of the nation's trade, from imported medical supplies and home-renovation materials, to bumper exports of agriculture and resources.
Ports Australia chief executive Mike Gallacher says despite global challenges and local industrial ­action, the supply chain has supported the Australian economy throughout this period.
"We've done very well considering the huge tsunami of freight that came our way," he says.
"There was panic initially (but) calm was delivered by everyone in the supply chain. Everyone along that supply chain got it done."
Global supply chains are in the spotlight amid tumult in China, a container-supply shortage and increased shipping costs. Demand for goods skyrocketed internationally as housebound consumers shifted their holiday spending to consumer goods.
Complicating the scenario, there were Covid-19-related closures at some of the world's busiest ports, including the temporary shutdown in August of the world's third-biggest container port in Ningbo, China.
And given the interconnected nature of global trade, this has blown out some transport costs locally and delayed shipments for both importers and exporters.
In Australia, trade volumes indicate the varied regional economies and the extraordinary Covid-19 conditions.
Pilbara Ports Authority – the world's biggest bulk export port – achieved a record year of throughput, at 724.7 million tonnes, a 14 per cent increase during the past five years. Gladstone Ports Corporation transferred unprecedented LNG exports – 23 million tonnes – from its Curtis Island terminals.
At Sydney's Port Botany, the biggest-ever volume of containers was moved last financial year at 2.7 million twenty-foot equivalent units (TEU). This was an 11 per cent increase in the container volume, including a 22 per cent jump in medical equipment, 60 per cent more computer monitors, 21 per cent more furniture and a massive 72 per cent increase in white goods.
There was also an 18 per cent ­increase in the number of cars that flowed through Port Kembla, and a record number of containers through Western Australia's Fremantle Port.
There is more to come. Industry analysts expect cargo volumes to rise over the next five years with growing consumer sentiment for a post-Covid-19 economic recovery. By 2040, the volume of freight is expected to be 35 per cent more than 2018-19 levels, according to the National Freight and Supply Chain Strategy. This will bring our freight load to more than 1000 billion tonne kilometres.
But to meet this challenge, port authorities and logistics officials say it is critical to maintain supporting infrastructure to enable planning certainty in order to meet the anticipated growth.
In urban areas, this means warding off potential higher-density development or inconsistent land uses around the port and transport arteries.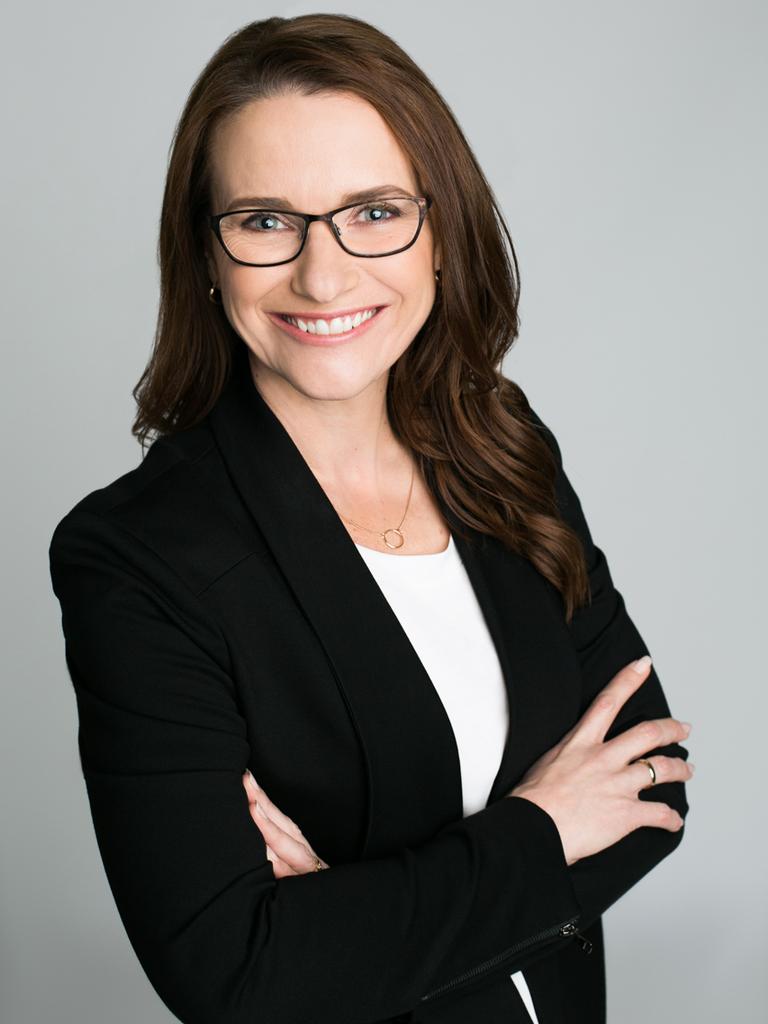 The Port of Melbourne's executive general manager, port growth and planning, Caryn Anderson, says planning schemes need to protect enabling transport corridors, as well as the port precincts.
"One of the things that gets less attention (in planning) is the importance of protecting our principal freight networks from encroachment," Anderson says.
"(It's about) making sure we've got connectivity between the ports and the industrial land and warehousing areas. We need to protect all of those from encroachment and incompatible land uses."
She points to their recently released Container Logistics Supply Chain Study that tracked the origin and destination of freight.
"There is significant growth in industrial warehousing and freight locations in the outer west and also where population growth is," ­Anderson says.
"It demonstrates from a policy perspective how we need to be allocating future industrial land use if we want to maintain efficiencies in our supply chain. Industrial land availability and proximity to key transport networks is going to be critical going forward."
NSW Ports chief executive Marika Calfas echoes the call, saying connectivity between the port and other freight infrastructure was critical to ensure effective supply chain operations.
She says strategies at a national and state level were in place to minimise and reduce infrastructure bottlenecks, such as the WestConnex and Sydney Gateway connections, and the 3km Botany rail duplication.
A contract for this "missing link" for industrial rail has been signed.
National plans, such as the National Freight and Supply Chain Strategy with individual state implementation plans, seek to ensure targeted infrastructure investment, better planning and co-ordination, underpinned by better data.
"Those strategies and the consistency between those strategies is fundamental," Calfas says.
"Where we need to focus is looking at some of the gaps in connectivity to the port, which is not about the fact there is infrastructure there, but the fact it is common-user infrastructure. As the (traffic or rail) load increases, then the port operations get impacted."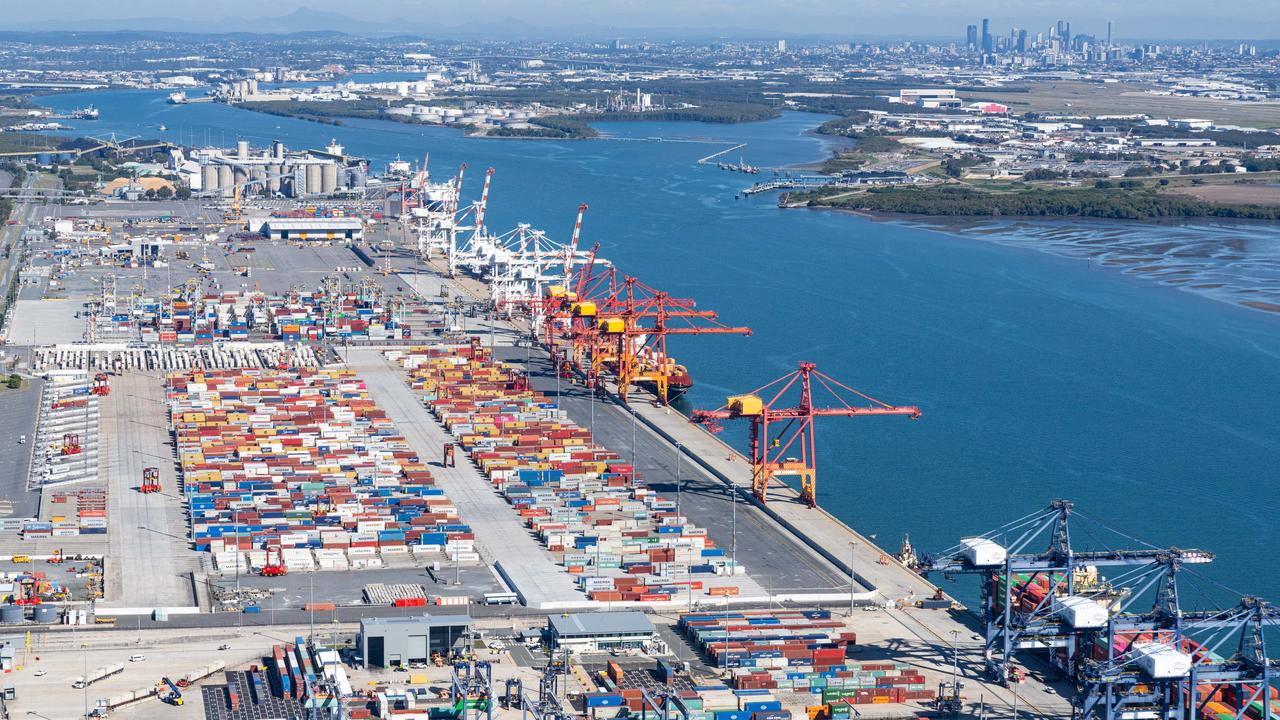 In Mackay, in central Queensland, North Queensland Bulk Ports is pushing for road upgrades to allow 36.5m road trains to service the port, as a way of optimising port use and output.
And at Port of Brisbane, interim chief executive Neil Stephens has called for a "critical" dedicated connection of the $14.5bn Melbourne to Brisbane Inland Rail project to the transport hub.
"Without this, South East Queensland will be almost 100 per cent reliant on heavy vehicles for its freight movement needs, which leads to increased traffic, increased emissions, and increased safety risks on our roads," he says.
A spokesperson for the federal Infrastructure, Transport, Regional Development and Communications Department says the government is "committed to ensuring freight supply chains, access to critical port infrastructure and regulatory regimes are fit-for-purpose and informed by high-quality data".
"We are working with all levels of government to improve planning for freight in metropolitan areas to protect vital freight infrastructure, such as ports and key freight corridors, and ensure we can meet the growing freight task associated with growing population and increasing consumption," the spokesperson says.
"While land-use planning is primarily a state and local government responsibility, the Australian government is doing its bit to progress implementation of the National Urban Freight Planning Principles, supporting local government capability and freight planning, including by providing better freight data."
Authorities are also tipping productivity and efficiency gains to come from more streamlined data management and freight ­visibility, to enable a "maritime single trade window" for government approvals across the supply chain.
This includes biosecurity, customs, border force and other regulatory checks.
"The use of data and the exchange of data is something that from our perspective, we're keen to push with the government," Ports Australia's Gallacher says.
A government spokesman says the maritime single window was under consideration, among ways to design a better cross-border trade system with lower costs and international interoperability.
Ports around the country are upgrading their facilities to enable more and better use.
The Port of Mackay completed a $2.4m Wharf One access bridge extension to allow handling of extra-long cargoes such as wind turbines and pylons.
This builds on their massive break-bulk throughput gains from 877 tonnes to around 170,000 tonnes in five years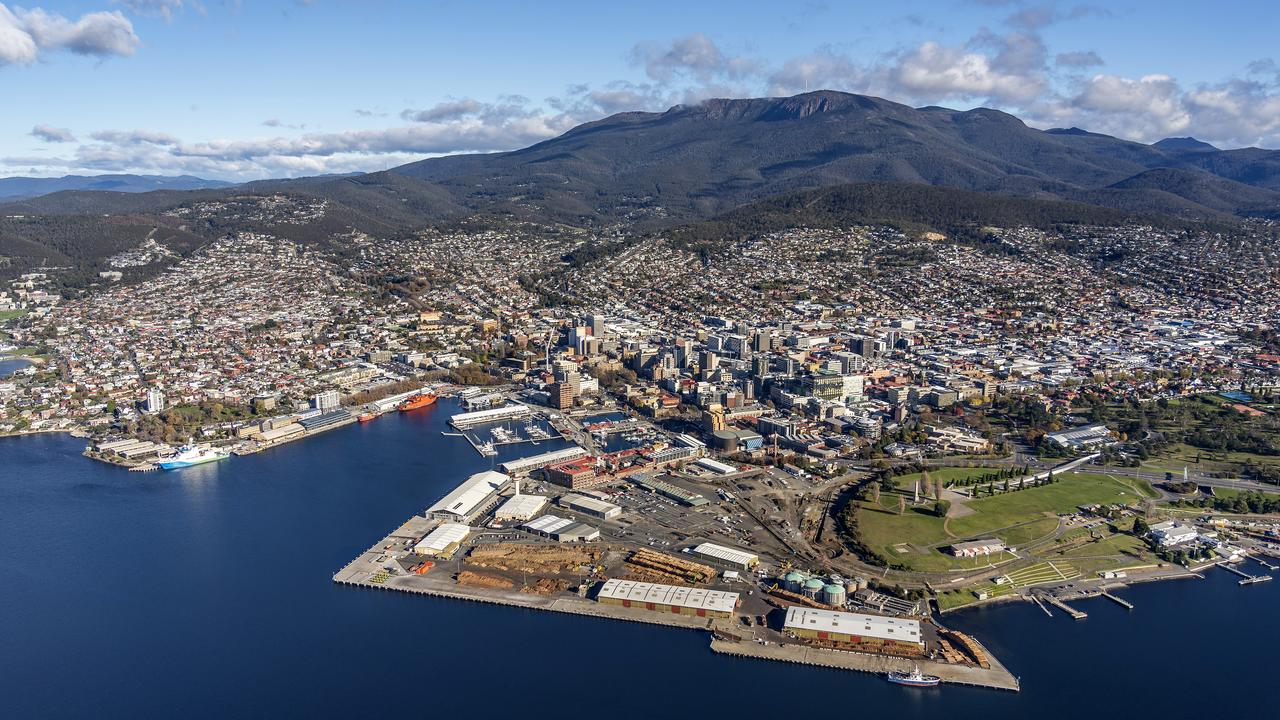 Independent infrastructure assessor Infrastructure Australia this year added two of the Tasmanian Ports Corporation port developments to their priority list.
Upgrades are required for the Port of Burnie to allow bigger vessels and increased export capacity and the Port of Hobart to facilitate the Australian Antarctic Division's new purpose-built icebreaker and the tourist Oasis passenger cruise vessels.
And separately, Pilbara Ports is addressing its skills shortage with a specific youth training strategy, by developing a fit-for-purpose training college for maritime, logistics and resources industries.
The thorny, ongoing policy questions are around the development of more shipping across Australia – known as coastal shipping – which moves only 15 per cent of the freight load across the country.
While advocates champion its capacity to improve the road and rail transport burden, others are cautious about its economic feasibility.
In Queensland, a state government-backed $21m pilot program is underway for a shipping service between Brisbane and Townsville.
Gallacher says coastal shipping could be beneficial for certain bulk products but it is not efficient for all commodities, or even for containers.
---