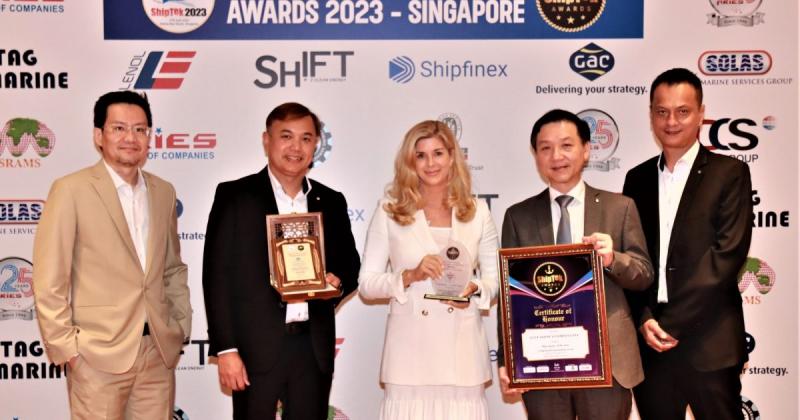 GAC Singapore bags Best Ship Agent award
SINGAPORE : GAC Singapore has been named the Best Shipping Agent at the ShipTek International Awards held in Singapore during the Singapore Maritime Week.
Shiptek is one of the leading maritime events among the maritime industry and the awards recognise companies that have made outstanding contributions to the industry.
The award was presented to Sofie Bager, GAC Singapore's Managing Director. On receiving the award, Sofie said, "We are honoured to receive this recognition. It is evident that our efforts to provide the best exceptional ship agency services to our customers and constant improvement in our services have paved the way towards this success."
GAC Singapore is one of the biggest ship agents in Singapore and provides a complete range of ship agency services and actively manage all types of port calls, from load & discharge, cruise and bunker only calls, through to OPL and dry dockings. It handled more than 3,600 port calls in 2022.