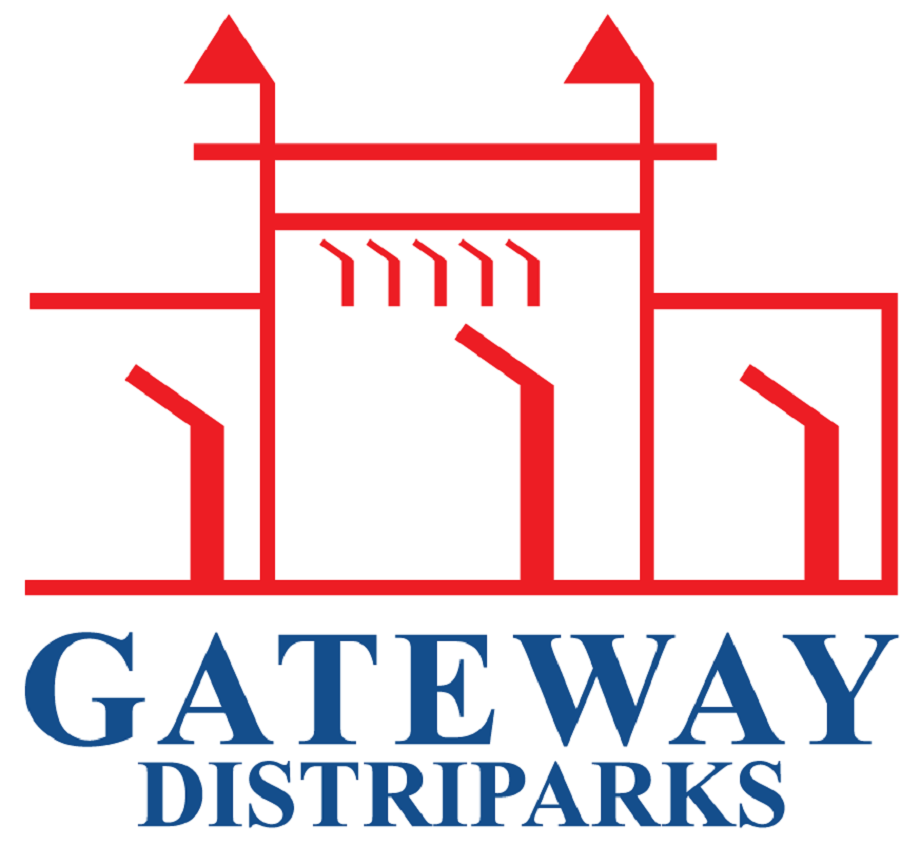 Gateway Distriparks to spend Rs 180 crore on two Inland Container Depots
NEW DELHI : Gateway Distriparks is betting big on its railway operations and plans to spend Rs 180 crore on two inland container depots by FY25.
The company, which operates five ICDs and five container freight stations in India, plans to acquire two more ICDs in the range of Rs 90 crore each or buy land and construct two ICDs, Ishaan Gupta and brother Samvid Gupta, both Joint Managing Directors, said in an interview.
It does not plan to invest further in its container freight stations.
They said Gateway Distriparks is no longer interested in bidding for the government's stake in Container Corporation of India (CONCOR).
Excerpts form the Interview
Q : The government is betting on the railways to reduce cargo logistical costs in India. What are the biggest bottlenecks it faces?
Samvid Gupta: The adoption of Indian Railways for the movement of cargo in India will be a slow and gradual process. Every year we expect the Indian Railways' market share to increase 1.5-2 percent incrementally.
The shift of cargo movement from bulk trucking to containers, which is expected in the next few years, will help in shifting cargo from roads to railways.
Ishaan Gupta: The development of infrastructure is the biggest bottleneck that the government still needs to address in its aim to increase the market share of Indian Railways in the cargo segment. While the government has announced plans for more dedicated freight corridors… the timeline for when these will come up is very unclear.
The development of highways will also help boost the movement of goods through railways as railway networks can be used to travel large distances and the final part of the journey can be done by roads.
The development of the Delhi-Jaipur Expressway is one such example. Trains don't need a dedicated line to Jaipur if the distance between Delhi and Jaipur can be done in a few hours by road.
The development of infrastructure around ports also needs to be addressed by the government… If the supporting infrastructure around ports is developed, this will enable easier transportation of containers in the country and will help increase the market share of railways in cargo movement.
The industry is structured in such a way that more transportation happens in bulk right now. So if the infrastructure is available, then automatically service providers will come in and that will increase containerised transportation. Containerisation levels in India are much lower than where they should be.
Samvid Gupta: Some policy changes are also required. Right now, Indian Railways charges companies on the basis of the type of container and the weight of the container, rather than per train. One more thing that could possibly help is privatisation of locomotives.
Q : Factory-stuffed containers meant for Jawaharlal Nehru Port now need to be stored in the Centralised Parking Plaza instead of container freight stations. How has this policy affected your business?
Ishaan Gupta: The policy implemented by the customs department at Jawaharlal Nehru Port Trust is not a national policy and we don't expect other ports in India to implement this policy.
Samvid Gupta: The idea behind this policy was to improve operations at JNPT. There is a specific segment that the policy is targeting. It is meant for export buffer containers.
When you approach the JNPT port, there are five terminals – NhavaSheva Free Port Terminals, Nhava Sheva International Container Terminal, APM Terminals, Bharat Mumbai Container Terminal and the Nhava Sheva (India) Gateway Terminal.
When approaching the terminals, there is a common point with a U-turn where traffic used to be congested, so in order to avoid congestion at that point, they used the common ground as a place from where all cargo will get dispatched.
Their thinking was that all cargo moves through this location so it will save cost and save time for the end exporter. But it hasn't worked out, unfortunately.
In terms of our business, the export buffer containers segment was contributing about 2,000 containers a month for us. It's down to about 300-400 containers per month.
It's a bit unfair what has happened actually, that the port has mandated that all such buffer containers should go to this Central Parking Plaza, which is run by one private party.
It's kind of killing competition rather than having free pricing. The entire Container Freight Station Association of India is against it.
Q : It's been a year and six months since the amalgamation of Gateway Distriparks and Gateway Rail Freight. What advantages are there in your operational efficiencies?
Ishaan Gupta: A big chunk of our customers are shipping lines, for both container freight stations and ICDs. With the amalgamation of Gateway Distriparks with Gateway Rail Freight onto one platform, we can give them volume discount schemes and we can offer them 11 terminals on one platform.
Our customers are happier that in one platform we can service them in multiple locations. That has helped us the most.
Samvid Gupta: We have better negotiating power with our vendors as well and the amalgamation helped strengthen our balance sheet, which has helped us negotiate better rates with banks.
The amalgamation also helped us pay off private equity firm Blackstone. In 2019 we had acquired the entire stake held by Blackstone in its subsidiary Gateway Rail Freight for Rs 850 crore.
So with the combined cash flow, using both the rail and CFS cash flows, it was much easier to pay back and we prepaid it well ahead of time.
Q : What are your top line and EBITDA margin targets for FY24? And what are your capital expenditure plans?
Samvid Gupta: Last year, we had given a guidance of 18-19 percent growth in our top line. In FY24, we will look at 12 percent. Our EBITDA is likely to come out to around Rs 400 crore in FY23. In FY24, we expect growth in our EBITDA, especially after the addition of Kashipur ICD.
We have set aside Rs 500 crore as capital expenditure to be used by FY25. Out of that, Rs 200 crore has already been used till now.
Q : Last year, you acquired a new ICD in Kashipur and announced plans to construct an ICD in Jaipur. Are you phasing out the CFS business?
Ishaan Gupta: We are in the market to acquire two more ICDs by 2025 in the range of Rs 90 crore each. We will either acquire land and construct two ICDs or acquire them. Our plan is to focus more on our ICD business.
We are not reducing our CFS business. We had one CFS terminal on a 15-year contract from the Punjab government. That ended and we did not bid for renewal. In fact, no one else also did because the pricing didn't make sense. And then we sold one smaller CFS, which we had in Chennai, out of the two.
Samvid Gupta: The Krishnapatnam CFS is also something we plan to monetise in the future as Krishnapatnam Port changed from a containerised port to mainly a bulk terminal. But going ahead, we're staying stable. If we ever find a good value, if someone wants to buy it, then we would be happy to look at that. But in terms of new expansion, we will not be expanding in CFS.
Q : The government is working on new warehousing standards. Are you awaiting these norms before expanding business under Snowman Logistics?
Ishaan Gupta: No. So for cold storage, we're going with our normal path, but what we are actively looking at is an asset-light model of dry warehousing.
There are some customers who need very specialised handling and you don't earn just the warehouse rental, you do the operations also, and then there is a good return. We have four dedicated warehouses for Amazon.
We just started with Dow Chemicals in Snowman. We plan to focus mostly on the pharma, quick service restaurant, and fast-moving consumer goods segments when it comes to Snowman.
During COVID-19, as pharma companies got greater exposure to Snowman Logistics when transporting vaccines, our proportion of pharma has gone up.
Samvid Gupta: We are considering setting up a dedicated warehouse for our pharma segment, which we will lease out to a pharma company and provide logistics to the location.
Ishaan Gupta: Furthermore, we are seeing fast growth in our quick-service restaurant business and we have a lot of potential because we can offer this to most of our customers. But we just started this. It has now been less than two quarters. We're going to take a call in this financial year who next to target.
Samvid Gupta: So end to end all the way till the store. So that's the model for Snowman going forward, which we will expand in a big way. And on a revenue percentage, it'll become the biggest segment going forward.
Q : International players are looking to expand in the logistics industry in India. Are you looking to partner any of them?
Ishaan Gupta: We are interested in partnering with international players but in a different model, where we own the warehouses and provide dedicated services.
Samvid Gupta: We have partnered with Amazon to provide specialised warehousing for its Amazon Fresh service in tier II-tier III cities. But we have seen that this segment has seen a bit of a slowdown after the emergence of 10-minute delivery service.
Q : The government is expected to invite EoIs for CONCOR very soon. Are you still looking to bid to acquire CONCOR?
Ishaan Gupta: Not actively… The size of the investment (to acquire CONCOR) is not something that our balance sheet will support.
So, there were some funds that were interested in buying CONCOR and having us do the operations with a minority stake. But as of now, even those funds are no longer interested because the commercials don't make sense anymore.
Samvid Gupta: The long-term land leasing policy cleared by the Cabinet last year makes it very hard to balance the valuations of CONCOR.
Last year, the Cabinet approved a new policy allowing the leasing of Indian Railways' land to set up cargo-related activities for as much as 35 years (from the existing five years) at a land licensing fee (LLF) of 1.5 percent of the market value of land, which will escalate by 6 percent annually.
In January, CONCOR's Managing Director V Kalyana Rama said that the company is "not eager" to move 26 terminals it runs on land leased from Indian Railways to the new liberal licensing policy.
CONCOR currently runs 61 ICDs, of which it pays land licensing fee for 26 terminals because they are built on land leased from Indian Railways.
Q : The government has started beta testing the Unified Logistics Interface Platform, which was proposed under the National Logistics Policy. Have you been using any of the datasets available on the platform?
Ishaan Gupta: We registered on it, but as of now, we're not seeing anyone actively using the platform to get business. So we'll continue to see how it goes. But right now I think it's a slow start.
Samvid Gupta: It's like a limited beta test kind of thing. So not too many parties have signed up for it. The information is also very less.
Q : Shipping container rates have been volatile in the past year. How has this affected trade volumes and what are the expectations now?
Ishaan Gupta: It will continue to be low because the supply side has really increased. Firstly, demand in different pockets in the world has gone down. But shipping lines have placed very large orders for containers, for vessels and those are now getting delivered.
So there will be an oversupply. And I think freight rates will remain low, which is, at least for our customers.
Q : Since the outbreak of COVID-19, airlines have increased cargo handling facilities. Are you handling any of their warehousing facilities?
Ishaan Gupta: In Snowman, very little. We're working with SpiceJet. We had started with COVID vaccines, where we do the Indian part and they do the air part. But other than that, not so much because their parcel size is quite small. It's not even one container.