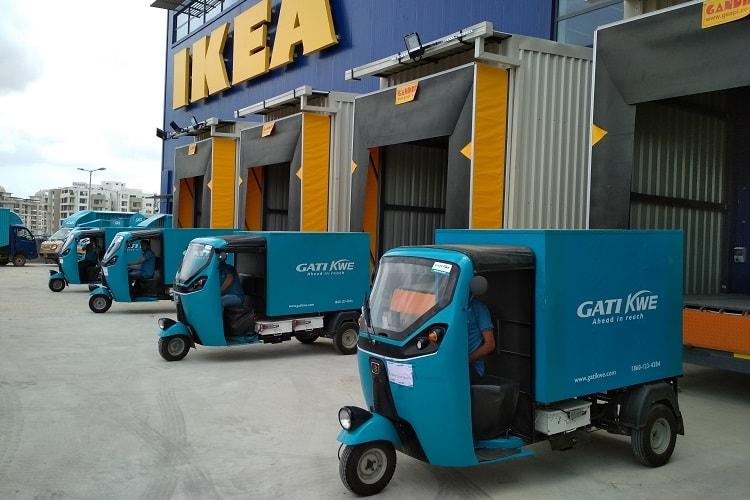 Gati extends its EV-led last-mile delivery partnership with IKEA in Bengaluru
BENGALURU : Logistics company Gati Ltd has expanded its electric vehicle-led last-mile delivery
partnership with furniture maker IKEA for express delivery services in Bengaluru.
"Deploying EVs for express distributions is a part of our sustainability and green logistics initiatives. Both Gati and IKEA are committed to last mile zero emission deliveries . Our association with IKEA is since 2019 and its subsequent extension from IKEA Hyderabad to Bengaluru store is a testament to that commitment," said Pirojshaw Sarkari, Chief Executive Officer, Gati Ltd.
"We are very happy to extend our association with GATI for our Bengaluru store and thank them for the cocreation and smart execution which will surely support us in moving towards our aim of 100 percent zero emissions in home deliveries by 2025." said Saiba Suri, Country Customer Fulfilment Manager, IKEA.
Logistics, retailers and e-commerce companies have increasingly started deploying electric vehicles for last mile deliveries, as they start to become increasingly conscious of Environmental, Social, and Governance or ESG considerations.
In consideration of the same, Gati is aiming to fully convert its pickup and delivery fleet to EVs by 2025 and is setting up EV charging stations at its warehouses to build an enabling infrastructure for faster EV deployment.