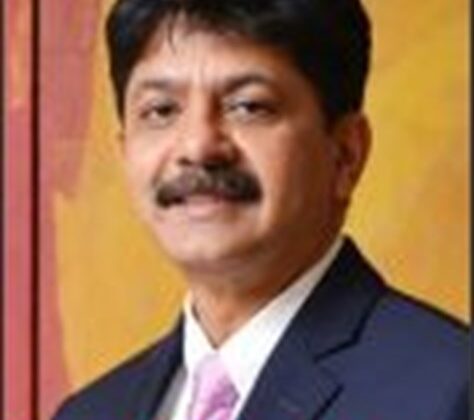 Gati strengthens Leadership Team;ropes in Top Executives & Veterans

MUMBAI: Gati Ltd., one of India's premier express distribution and first and last mile logistics companies, is bolstering senior leadership by roping in top executives from within and outside the industry. These industry experts are equipped to bring in the right set of specialized skills and experience to help Gati optimize processes, digitally-enable its operations and drive business growth.
"An engaged and skilled workforce is vital for expanding business, enhancing brand equity, and ensuring customer satisfaction and delight, which are some of our key focus areas. As we invest in augmenting our human capital competencies with special focus on digital transformation, we reaffirm our commitment to building a future-ready organization that has the capabilities to traverse a high-octane growth trajectory and set benchmarks of excellence in service delivery standards," says Mr. Adarsh Hegde, Managing Director, Gati-KWE and Joint Managing Director, Allcargo Logistics.
"Recent appointments including those of Manish Jain as the National Sales Head – SME; Charles Devlin D'Costa as the National Operations Head; and Vishal Singh Thakur as Head – Business Development and Customer Service for West Zone; will enhance efficiencies across business functions and operations along with exploring unconventional channels for revenue growth and customer acquisition," says Mr. Bala Aghoramurthy, Deputy Managing Director, Gati-KWE.
The move to strengthen its top brass by introducing seasoned, experienced industry leadership seems to be a promising one in light of Gati's near-zero attrition of top talent, seamless cultural amalgamation with Allcargo and renewed Board and management, backed by global business ambitions and perspectives. Ensuring close collaboration between the newly infused talent and senior resources from Allcargo, many of who have significant international experience is what Gati is looking at to achieve growth and progress in the new normal.
Having recently transitioned into an Allcargo Company post its strategic acquisition by Allcargo Logistics, the global LCL consolidation leader and India's largest integrated logistics services provider, Gati has set forth on an intense transformation being led by Mr. Rohan Mittal, CFO and Transformation Officer for Gati. The Sales and Business heads, along with senior leaders from Allcargo and Gati as well as a reputed external consultant have committed themselves to this very important project.
Additionally, with a major emphasis on digitalization and reliance on technological transformation, Gati plans to further innovate and disrupt the express logistics industry. With a clear focus on building a sustainable talent pipeline, it aims to improve business buoyancy and retain customer confidence as it charts the course to market leadership.