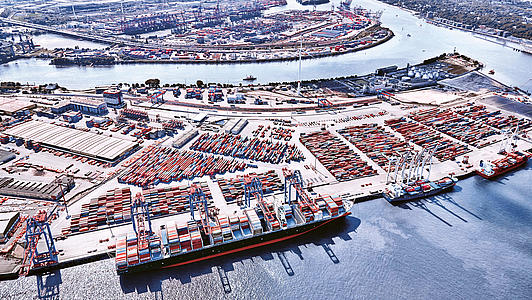 Germany approves COSCO investment in Hamburg container terminal
HAMBURG : The German government has finally approved the acquisition of a minority stake in Container Terminal Tollerort (CTT) by COSCO Shipping Ports.
The Chinese port operator will buy the 24.9% shareholding in the Hamburg port's box terminal from the German major port and terminal operator Hamburger Hafen und Logistik AG (HHLA), which has welcomed the decision of the country's government.
HHLA said the decision will now enable CTT to be expanded into a preferred handling location for COSCO, where freight flows between Asia and Europe will concentrate.
China is currently Germany's and the Port of Hamburg's largest trading partner, with importing or exporting around 30% of the goods handled in Germany's largest port.
HHLA and COSCO Shipping Ports Limited will finalise the transaction soon, according to the statement.