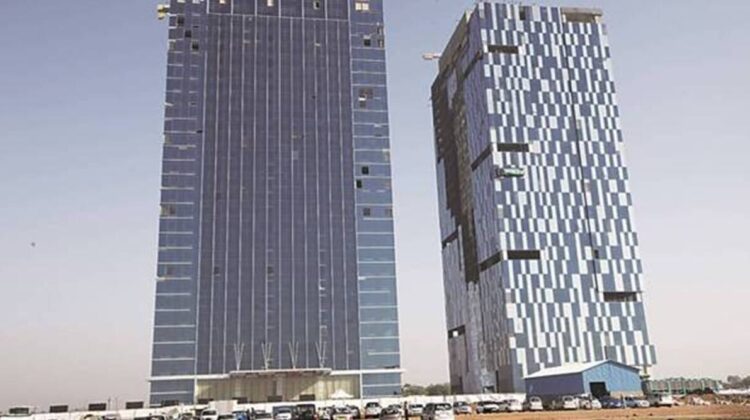 GIFT City to rival global financial hubs
GANDHINAGAR : Last week, a group of senior bureaucrats, planners and stakeholders gathered for a closed-door meeting to discuss the masterplan for the 2,300-acre expansion of GIFT-IFSC Global City.
Among the cities discussed as models for the project were the ones where the financial services ecosystem is thriving – Hong Kong, Barcelona (Spain), San Francisco (US) and Leon (France). The meeting's emphasis was on creating a business district which could attract corporates and businesses with international operations, including holding companies, and their senior executives to the GIFT-IFSC Global City.
The stakeholders discussed creating adequate space for low-rise residential buildings – not more than five to six storeys – open spaces, and shopping, entertainment and recreation zones along the newly reclaimed riverfront land in Gandhinagar.
"The focus will be on low-rise buildings, walk-to-work culture and world class social infrastructure so that families can enjoy a better quality of life," said a senior official in the urban development department.
The GIFT Urban Development Authority (GIFTUDA) is required to submit a draft development plan for the area by November, said sources.
The additional 2,300 acres of land comprises state-owned and privately held land parcels. "The emphasis will be on the tri-city of Ahmedabad, Gandhinagar and GIFT City in the overall development plan," added the senior official.
However, experts say that not only good social infrastructure, but attractive tax structure is also necessary. For instance, individuals who earn in foreign exchange from multinational operations, pay high taxes in India. This is the reason for reluctance among senior executives and decision-makers to shift to GIFT Global Finance Business City, they say.
Ramakant Jha, former MD and Group CEO, GIFT City, told TOI, "Singapore should be considered as a benchmark, and we should be better than them. Apart from world class infrastructure, we need to frame conducive rules and tax systems that help in ease of business. This will also include suitable modifications in the existing SEZ rules to enable people working in the IFSC area to be treated as deemed NRIs."
He added, "There should be more involvement from the Union ministry of finance for better understanding of the requirements of global finance and business operations, planning and development of institutions within the GIFT-IFSC Global City."