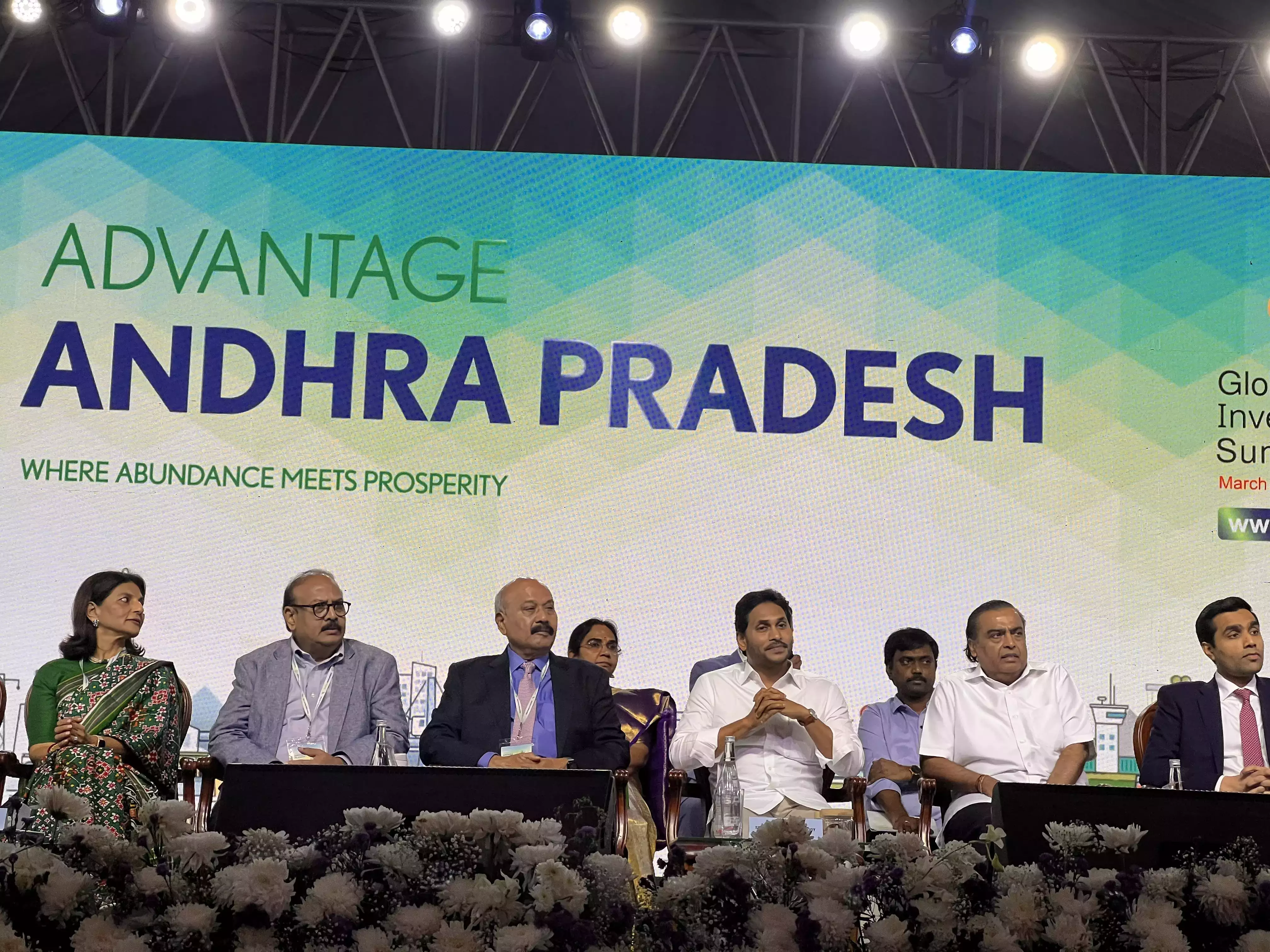 Global Investment Summit 2023: Andhra Pradesh signs 92 MoUs worth Rs 11.9 lakh crore
VISAKHAPATNAM : Advantage Andhra Pradesh Global Investment Summit 2023 witnessed the signing of 92 memoranda of understanding (MoUs) worth Rs. 11.87 lakh crore on day one of the Summit on Friday. These MoUs are expected to generate 3.92 lakh jobs in Andhra Pradesh.
The energy department alone attracted 35 investment proposals worth Rs 8.25 lakh crore, which may create 1.33 lakh jobs. As many as 41 MoUs were made in the industries and commerce sector with an investment portfolio of Rs 3.2 lakh crore. The IT and ITeS department managed to get six proposals with an investment of Rs 32,944 crore. The tourism department entered into 10 MoUs for Rs 8,718 crore investments.
Amongst the major investors are, the National Thermal Power Corporation (NTPC) signed three MoUs with an investment proposal of Rs 2,35,000 crore. JSW Group made six MoUs, the largest amongst the lot with an investment of Rs 50,632 crore, whereas ABC Limited signed one MoU for Rs 1.2 lakh crore investment, which may generate employment to 7000 people.