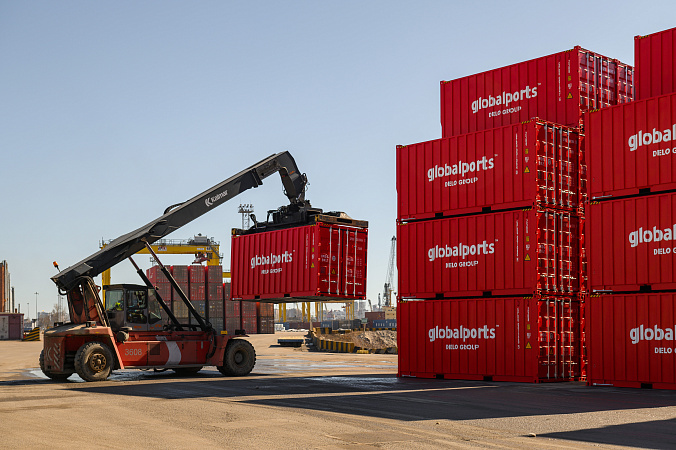 Global Ports establishes its own container fleet
LONDON : Global Ports Group aims to create its own container fleet, consisting of 4,000 specialised boxes that will be used to transport, store and handle bulk cargo.
With this equipment and in partnership with Russian intermodal container operator TransContainer, Global Ports is launching a service which is expected to enable manufacturers to ship bulk cargo by block trains from their own manufacturing facilities.
"Such a service may be of particular interest to companies in the chemical industry, particularly producers of mineral fertilisers," said Global Ports in a statement.
The first 1,240 20-foot containers are already at the terminals of the company in St. Petersburg, Russia. About the same number of boxes will be delivered to Global Ports at the beginning of May and the third lot is expected by the end of June.
The containers are custom-made in China.
Global Ports believes that loading in containers from their own facilities and the following shipment by the block train will enable its customers to significantly speed up logistics in comparison to traditional shipping in open wagons.
In addition, cargo owners will be able to store different grades of fertilizers separately in the port and accumulate any combination of shipment lots, while handling cargo into the hold from a specialised container is also significantly safer and more environmentally friendly, according to the company's statement.
The first customer of the new service will be the chemical holding company EuroChem. On 18 April, during the annual transport and logistics exhibition TransRussia, the two parties signed a letter of intent, under which the mineral fertilizer producer will ship up to 100,000 tonnes of its products each month to Global Ports for handling in the port of St. Petersburg.