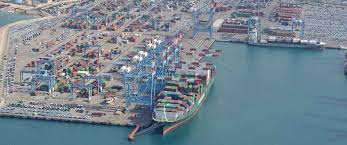 Global shipping might get affected by Middle East conflict : Reports
DHAKA : In yet another concerning development for the export-oriented apparel industry of Bangladesh, Syed Mohammad Arif, President of the Bangladesh Shipping Agents Association (BSAA), reportedly expressed this concern.
Israel's attacks on Gaza, in retaliation for Hamas attacks on Israel, have led to armed conflict breaking out in the region. Last week, The Straits Times reported that there were reports of traffic jams and cargo backlogs at the Israeli ports of Haifa and Ashdod, and smaller ports around the Gaza coastal enclave were also closed.
The report cited shipping and maritime industry officials as saying that if the conflict spreads beyond Israel and Gaza and continues to be protracted, it could pose a risk to the two major shipping chokepoints in the Middle East.
The two bottlenecks are Egypt's Suez Canal and the Strait of Hormuz between Oman and Iran. Egypt's Suez Canal is an important maritime trade route connecting Europe, the Middle East and Asia, and the Strait of Hormuz allows oil to flow from the only waterway for transport from the Gulf to India. Oceans and beyond, according to newspaper reports.
The newspaper quoted an official as saying that any impact on the Suez Canal would result in ships having to take longer routes around Africa, increasing shipping costs from places like Europe to Asia, including Singapore.
Global shipping rates have fallen since reaching highs due to pent-up demand as economies reopened post-Covid-19, BSAA chairman Arif said.
The decline was due to lower demand due to the global economic slowdown. He added that this would benefit Bangladeshi exporters and importers due to reduced cost of transportation.