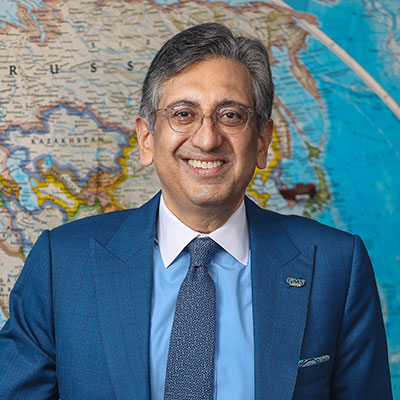 GMS Inc is looking ship leasing unit from IFSC : CEO Dr Anil Sharma
GANDHINAGAR : Dubai-based Global Marketing Systems Inc (GMS), the world's largest buyer of ships and offshore assets for recycling, is "looking" at opening a ship leasing unit from the International Financial Services Centre (IFSC) in Gujarat, its Founder and Chief Executive Officer, Dr Anil Sharma has said.
"We will look into it and see if we can because our ship owning is growing and that's an area where we can grow," Dr Sharma told on 19 October on the sidelines of the Global Maritime India Summit organised by the Ministry of Ports, Shipping, and Waterways in Mumbai. GMS Inc also runs Lila Global, a dry bulk and tanker shipping company with a fleet of 40 ships.
"We might start by moving some ships from the existing fleet to the IFSC because we have 40 ships and then see how it goes. Before you start diving into the ocean, you have to test the waters" Dr Sharma added.
IFSC has tax and regulatory benefits because it is considered as an offshore special economic zone (SEZ) – the goods and services tax (GST) does not apply for import of vessels, entities operating from IFSC are considered non-resident from FEMA perspective facilitating ease of doing business and ECB norms are not applicable to IFSC entities, making borrowings easier.
The most attractive feature, though, is the ten-year tax holiday available to IFSC companies.
So far, eight entities have sought approvals to start ship leasing business from IFSC, out of which four have been granted registrations while the balance have been given provisional or in-principle registrations, an IFSC Authority official said.
The four companies that have secured approvals and registered with the IFSC Authority have leased six ships so far with more in the offing, the official said.
Of the four registered entities, Ripley Shipping India IFSC Pvt Ltd, Panbulk Shipping India IFSC Pvt Ltd (from the Ripley Group) have leased one ship each – both Panamax bulk carriers in July and August respectively – while Singapore-based Jaldhi Overseas Pte Ltd (a part of the Bothra Group), has brought one dry bulk ship, also a Panamax vessel.