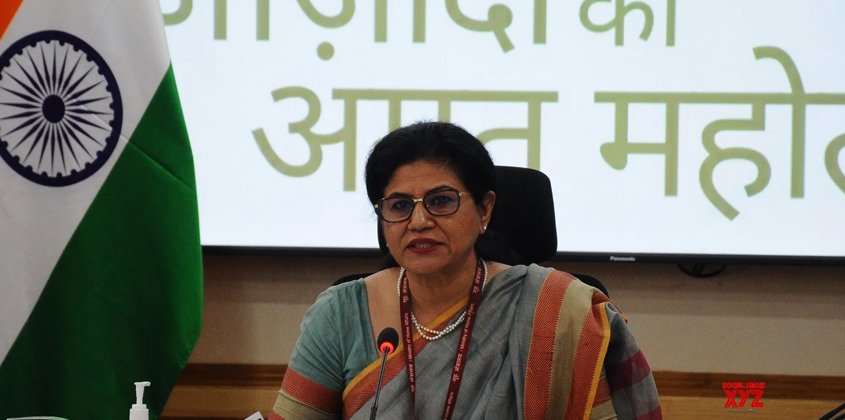 Govt joins hands with industry & foreign experts to estimate total logistics cost : Sumita Dawra DPIIT
NEW DELHI : The government is working with members of industry as well as taking advice from foreign experts to arrive at an estimated total logistics cost for India, which will be made public by the end of September, Smt. Sumita Dawra, IAS, Special Secretary, Department for Promotion of Industry and Internal Trade (DPIIT), told in an exclusive interview. "We have a task force comprising people from the government, research organisations, think tanks, as well as the industry collaborating with us on this," she said.
The task force was formed in March 2023 when a need was felt to develop a framework for the calculation of logistics costs on a periodic basis. This 18-member task force has been working under the Chairpersonship of Dawra to develop a framework for the calculation of logistics costs in India.
"The taskforce has taken about four months to arrive at the baseline estimate," Dawra says. "Apart from that, we also have to figure out how to improve that baseline so that we have more authentic information rather than making assumptions for the administrative and inventory costs. That framework too has been developed by this task force for the long term," she added.
With this, the DPIIT will now be able to show a clear year-on-year comparison of how the National Logistics Policy is helping to reduce logistics costs. Currently, the industry works with various estimates ranging between 8-14 percent of the gross domestic product (GDP). However, the wide variation in estimation has raised some questions.
"When there is such a wide variation in the estimation, naturally, there will be a question of credibility. We looked at the estimate of 14 percent given by consulting firm Armstrong & Associates but found that there is no clear basis for that," says Dawra.
So the department is now using a 2018 report by the National Council of Applied Economic Research (NCAER) as a baseline for the calculation of logistics costs. The report put India's logistics costs at 8.35 percent of GDP.
However, the government has faced a backlash from India Inc, which has estimated the total logistics cost to be around 14 percent of GDP.
The government is now building their own estimate by looking at Ministry of Statistics and Policy Implementation (MoSPI) data sets and supply use tables, among others.
The government is also taking all the help it can get from outside. "We are working with experts from other countries for the computation of logistics costs and to arrive at the methodology," says Dawra.
Professor Kyoung Kwon of the Asia Pacific School of Logistics & Graduate School of Logistics, Inha University in Korea, and Keku Bomi Gazder, Managing Director & Chief Executive Officer, Aviapro Logistic Services, are members of the task force.
The baseline of this logistics estimate, as per Dawra, will be set at 2022-23.