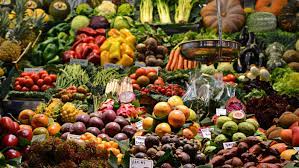 Govt provides freight relief for farm exporters

---
NEW DELHI : The government on Friday enhanced the scope of the Transport and Marketing Assistance (TMA) scheme for specified agriculture products by including dairy products under its purview and increasing the rates of assistance as shipment costs have spiked multiple times.
The scheme has been extended till March 31, 2022, according to an official statement.
Enhanced assistance under the revised scheme is expected to help Indian exporters of farm products to meet rising freight and logistics costs. Under the TMA plan, the government reimburses a certain portion of freight charges and provides assistance for the marketing of agricultural produce.
The Freightos Baltic Index that tracks the global container freight index saw the rates breaching the $10,000-mark this June and is now hovering at around $11,109.
In March 2020, the sea freight rates from Cochin to Melbourne in a 20ft container were $650 and for a 40ft container it was $800. These have now climbed to $5,200 for 20ft and $8,800 for 40ft — a 700 per cent rise in the 20ft and 1000 per cent increase in 40ft container freight rates, respectively.
Source : The Telegraph
---