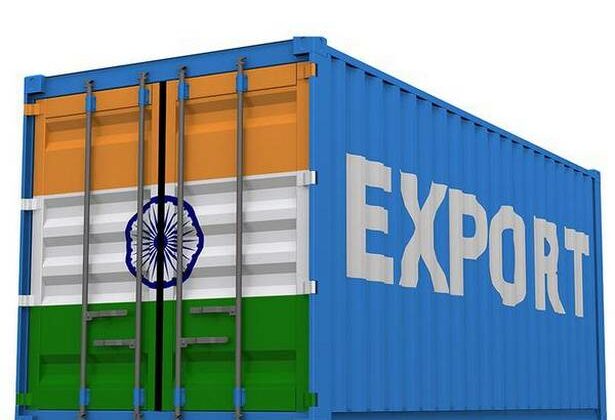 Govt taking steps to push Exports: Minister
NEW DELHI : Government is committed for promoting Indian exports in international markets and suitable interventions are done from time to time, stated Minister of State in the Ministry of Commerce and Industry, Anupriya Patel, in a written reply in the Lok Sabha on Wednesday.
In her reply, the minister mentioned about steps like extension of the Foreign Trade Policy Foreign Trade Policy, implementation of schemes such as the Advance Authorization Scheme and the Export Promotion Capital Goods (EPCG) Scheme, extension of Interest Equalization Scheme, which provides pre and post shipment Rupee export credit, upto 30.09.2021, etc.
Remission of Duties and Taxes on Exported Products (RoDTEP) scheme has been operationalized for exports with effect from 01.01.2021, she added.
It has been decided to extend the Rebate of State and Central Levies and Taxes (RoSCTL) Scheme for apparel and made-up exports till March 2024, the minister said.
Transport and Marketing Assistance (TMA) scheme for specified agriculture products provides assistance for the international component of freight and marketing of agricultural produce and to promote brand recognition for Indian agricultural products in the specified overseas markets, she stated.
A common digital platform for Certificate of Origin (CoO) has been launched to increase Free Trade Agreement (FTA) utilization by exporters, she added.
In order to leverage the full export potential of our vast country, Districts are being promoted as Exports Hubs by identifying products and services with export potential in each district, addressing bottlenecks for exporting these products/services and supporting such local exporters/manufactures through institutional and strategic interventions. District specific export action plans for 478 districts have been prepared, she stated.
Exports of services is being supported through negotiating meaningful market access through multilateral, regional and bilateral trade agreements, through participation in and organization of international fairs/exhibitions like the Global Exhibition on Services. An 'Action Plan for Champion Sectors in Services' is being developed to give focused attention to identified Champion Services Sectors through identified nodal Ministries/Departments, she said.
Assistance is being extended to exporters under the Market Access Initiative (MAI) scheme for various activities such as export market research & product development, product registration, organizing / participating in fairs, exhibitions and Buyer Seller Meets (BSMs) abroad, Reverse Buyer Seller Meets etc., she informed
In order to have a coordinated and focused attention on development of export infrastructure, a working group on infrastructure up-gradation has been constituted under National Committee on Trade Facilitation (NCTF) and a National Trade Facilitation Action Plan (NTFAP) has been formulated. This includes measures for improving road and rail connectivity to ports and smart gates at sea ports, the minister stated.
Government is continuously engaged in strengthening Indian industry through "ease of doing business" for improving the business environment and attracting foreign investments, she added.
To make domestic manufacturing globally competitive and to create global champions in manufacturing,Production Linked Incentive (PLI) Schemes in 13 sectors are being implemented.
The Government has initiated a review of some of the existing Free Trade Agreements (FTAs) to maximize its export potential to benefit domestic industry as well as to make them more user friendly, simple and trade facilitative. In addition, bilateral trade negotiations have been initiated with a number of countries, the minister stated.
Source : SME Times