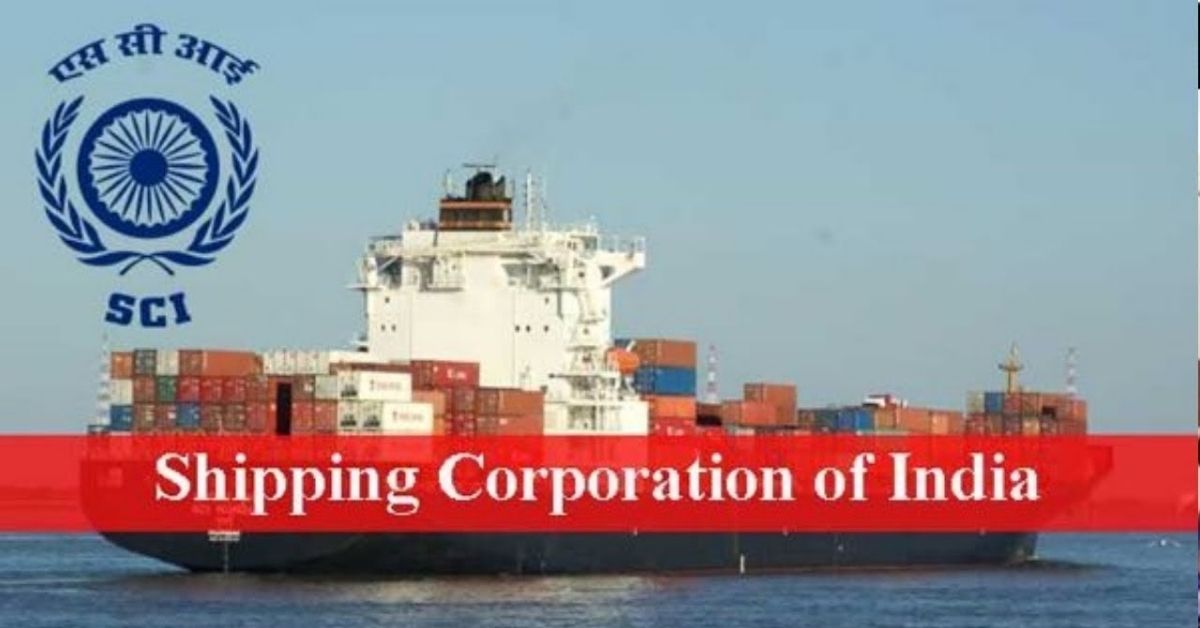 Govt wishes to list Shipping Corporation of India Land and Assets Ltd (SCILAL), on stock exchanges by June 7
MUMBAI : The government is looking to list the Shipping Corporation of India(SCI's) demerged non-core business entity, the Shipping Corporation of India Land and Assets Ltd (SCILAL), on stock exchanges by June 7, multiple officials aware of the development said.
"The Shipping Corporation of India (SCI) has already issued 46.5 crore shares of SCILAL to eligible shareholders on April 6, and following SEBI (Securities and Exchange Board of India) approval, SCILAL will be listed on stock exchanges," a senior government official said.
He added that following the listing of SCILAL the government will look to invite expressions of interest (EoI) for its 63.75 percent stake in SCI.
Another official added that SCILAL will be listed once all the shareholders of SCI that have held shares of SCI since April 1, 2021, agree to take the shares of SCILAL.
"Shareholders have been given till the end of May to either keep the newly-issued shares of SCILAL or acquire additional shares in SCI by paying a premium," the official said.
The government expects three to five players to bid for its stake in SCI.
Sources said that companies such as Vedanta, DP World, and shipping firms from Norway and South Korea have shown interest in SCI in the virtual road shows that have been conducted.
Based on the current stock market price, the government would rake in over Rs 2,800 crore for its stake in SCI.
The company reported net Sales of Rs 1,418.14 crore in the quarter ended March 2023 up 7.91 percent from Rs. 1,314.16 crore last year.
Its quarterly net profit came in at Rs. 359.83 crore up 175.27 percent from Rs. 130.72 crore a year ago. SCI's EBITDA stood at Rs. 498.95 crore in the quarter ended March 2023 up 32.31 percent on year.
SCI has a fleet strength of 70 vessels and is the largest Indian shipping company catering to the overseas and coastal transportation of goods.
The demerger of SCILAL was approved by the Ministry of Corporate Affairs in February this year, and the process was completed in March.
As part of the strategic-sale process, the government has hived off the real estate assets of the SCI — Shipping House, a 19-storey building, and the Maritime Training Institute, both in Mumbai, and certain other non-core assets, to SCILAL.
Per the balance sheet of SCI, the value of non-core assets meant for demerger as of March 31, 2022, stood at Rs 2,392 crore.
SCILAL was formed in November 2021 to hold non-core assets of SCI, which falls under the Ministry of Ports, Shipping, and Waterways. The SCI's board of directors authorised a demerger scheme in August last year.
SCI had announced the demerger of its land and assets in a 1:1 ratio, which was completed on March 31, 2023.
Thus, if an investor had 100 shares of SCI, he would get an equal amount of shares of SCILAL.
In April 2022, the Ministry asked SCI to expedite the demerger.
In November 2020, the union cabinet had given in-principle approval for the strategic divestment of SCI.
In December 2020, the Department of Investment and Public Asset Management (DIPAM) had invited EoIs for disinvestment of its entire stake of 63.75 percent in SCI.