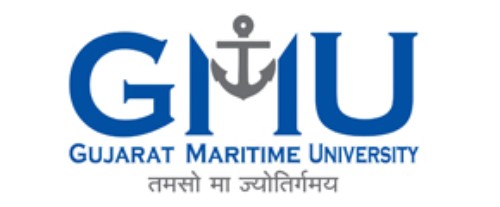 Gujarat to have an International Maritime Arbitration Centre
GANDHINAGAR : The Gujarat Maritime University (GMU) inked an MoU with International Financial Services Centres Authority (IFSCA) for development of the Gujarat International Maritime Arbitration Centre (GIMAC) in GIFT City's SEZ business platform. The MoU was signed on 21st June 2021 by Smt. Avantika Singh, IAS, the Vice Chairperson & CEO of Gujarat Maritime Board, who is also the Provost of Gujarat Maritime University and Mr. Injeti Srinivas, IAS – Chairman, International Financial Services Centres Authority (IFSCA).
There are over 35 arbitral institutions in India, however, none focus exclusively on the disputes related to maritime sector. With the state continuing to witness a rapid extension in maritime activities and inching closer to becoming a global maritime hub with the implementation of Gujarat Maritime Cluster project, a strong growing and recurring demand is being generated for wide array of maritime services by the maritime and shipping trade. Among such services is a specialized facility for maritime arbitration services.
To that end, the Gujarat International Maritime Arbitration Centre (GIMAC) is being developed as a specialist Alternate Dispute Resolution Center with contemporary facilities under the aegis of Gujarat Maritime University. The center will be housed in the upcoming Gujarat Maritime Cluster ecosystem at the GIFT City.
The approval committee for GIFT multi-services-SEZ in its 85th meeting dated Nov 25, 2020 had conveyed its approval for setting up the GIMAC in the processing area of GIFT SEZ within the GIFT House.
Furthermore, the Gujarat Maritime Cluster coming up in GIFT City has the unique advantage of leveraging the regulatory flexibility afforded by the International Financial Services Authority (IFSCA).
The International Financial Services Centres Authority (IFSCA) is a statutory unified regulatory body under the Department of Economic Affairs, Ministry of Finance, established in 2019 under the International Financial Services Centres Authority Act, 2019 at GIFT City, with a holistic vision to develop and regulate the financial services market in the IFSC business platform. IFSCA is empowered to exercise the powers of RBI, SEBI, IRDAI and Pension Fund Regulatory and Development Authority ("PFRDA") in respect of financial services, financial products and financial institutions performed / located in the IFSCs in the country.
As a part of this MoU, IFSCA (which is also now a partner in the Gujarat Maritime Cluster growth story) and Gujarat Maritime University will jointly promote the GIMAC and its services at various forums – nationally & globally, for a period of 5 years. The IFSCA shall support the GIMAC initiative within its regulatory purview. IFSCA shall also nominate its officers for seminars, workshops, organized by GMU to promote the development and practice of ADR mechanisms pertaining to various sectors, with special emphasis on the maritime / shipping sector . A taskforce shall be constituted which will be represented jointly by the officers nominated by GMU and IFSCA to deduce objectives and work plan for undertaking the activities as per the agreement.
Source : GMU