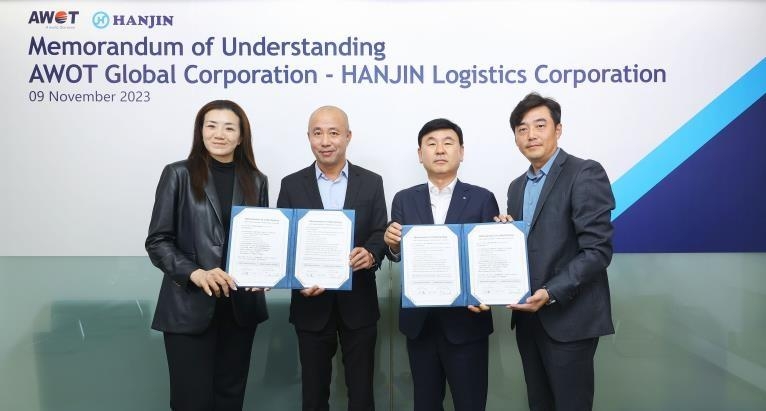 Hanjin signs MOU with AWOT Global Corp for logistics partnership
SEOUL : Hanjin Logistics Corp., an affiliate of airline-to-logistics conglomerate Hanjin Group, said it has signed an initial pact with a Chinese company for a business partnership in the Chinese logistics market.
Hanjin Logistics signed a memorandum of understanding (MOU) with AWOT Global Corp. at the Chinese company's headquarters in Guangzhou on Thursday to make inroads into the local logistics market, the company said in a statement.
Under the MOU, Hanjin Logistics will share its operating capabilities of overseas logistics networks with AWOT, while AWOT will help Hanjin use local planes, ships and trucks for transportation in China at lower prices, a company spokesman said.
In April 2018, she stepped down from all positions in Hanjin Group after being accused of throwing water in the face of an advertising agency employee in her office in Seoul.
But she returned as chief marketing officer of Hanjin KAL Corp., the parent company of national flag carrier Korean Air Co., in June 2019 and was promoted to the current position at Hanjin Logistics in January 2022.