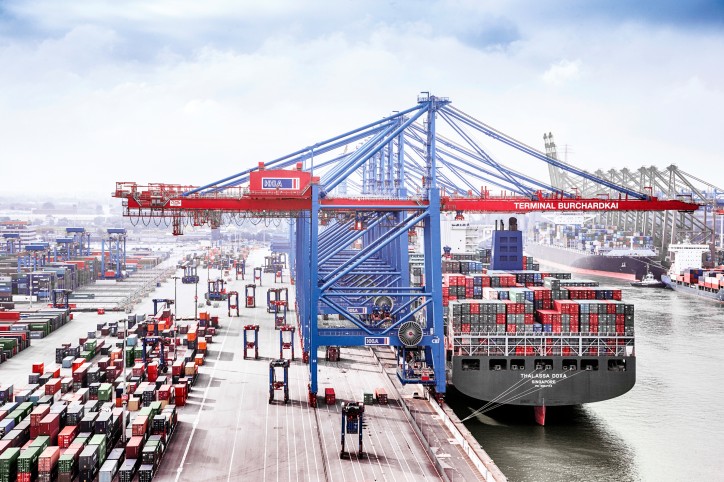 HHLA reports annual container drop amid profit fall
HAMBURG : Despite the rise in its annual revenue, German port and terminal operator Hamburger Hafen und Logistik AG (HHLA) saw its earnings and profits decrease in 2023.
The group's revenue increased by 7.7% to over US$1.7 billion, but HHLA's operating profit (Earnings Before Interest and Taxes, EBIT) fell 3.4% to US$240 million and profit after tax and minority interests declined to US$100 million, translating to a 17.5% drop from the previous year.
HHLA said that amid operational delays and difficult circumstances at German seaport terminals, its container throughput decreased by 7.9% to 6,396,000 TEUs, while transport volumes remained steady at 1,694,000 TEUs.
The German company expects 2023 overall revenue to be comparable to the prior year, anticipating EBIT ranging from US$175 to US$210 million, but noted that the forecast is subject to a high degree of uncertainty because of the uncertain macroeconomic developments.
"With our European logistics network, which includes seaports, the hinterland and rail networks, HHLA reliably fulfills its remit to ensure secure supply within Germany and Europe," said Ms. Angela Titzrath, Chief Executive Officer of HHLA.
She went on to add, "We also managed to fulfill this remit during the challenging 2022 financial year, which was dominated by the impacts of the Russian war of aggression against Ukraine and disruptions to the global supply chain."