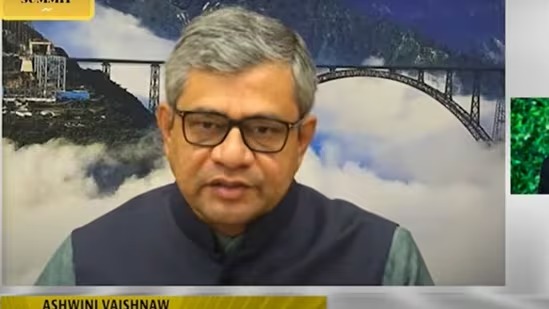 High-speed trains will accelerate economic opportunities : Ashwini Vaishnaw at HTLS
NEW DELHI : India's focus on high-speed trains is meant to accelerate economic opportunities for the people and the industry, the Minister for Railways Shri Ashwini Vaishnaw said, and added that the government was looking to connect large transportation hubs with high-speed, high-frequency rail services.
The Union minister, speaking at the opening virtual session for the 21st ( HTLS) Hindustan Times Leadership Summit, which began on Tuesday, said the government's vision for the railways also included modernising the transporter to bring in world-class comfort and services.
"These five economies become one logical economic unit – they are not just one plus one plus; they benefit from a multiplier effect," the minister said, adding that this is the sort of outcome the government has envisioned when it planned the high-speed corridor between Mumbai and Ahmedabad.
At the outset of this approach is a focus on local manufacturing, the minister said. "The first element [in modernising railways] is getting the right trains designed in India, manufactured in India for use in India today and for exporting tomorrow. Vande Bharat is a great example. It is fully designed in India and it is a notch better than many other trains globally on multiple parameters," he said.
Vaishnaw said such services will one day help a person to "very conveniently sit in a train, continue to work on a laptop or enjoy a book, reach their destination for work then come back the same day".
A part of the focus also centres on passenger comfort, for which the railways has begun revamping stations across India, and refurbishing old coaches.