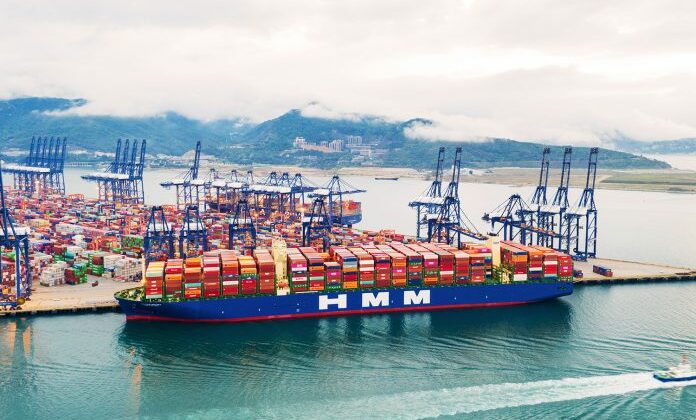 HMM hits US$1.95 billion record Q3 profit

---
The South Korean shipping company HMM has reported an astronomical spike of 9,239.8% in net profit of the third quarter of the year, compared to the same period of 2020, reaching US$1.95 billion (KRW 2,299.8 billion).
During the same period, the Seoul-based carrier completed an operating profit of US$1.92 billion (KRW 2,270.8 billion), reflecting a surge of 719.6% year-on-year, with a margin of 56.5%.
Furthermore, the shipping company's revenue stood at US$3.4 billion (KRW 4,016.4 billion), representing a significant growth of 133.7% over last year's Q3

The company's financial performance in the third quarter of 2021 was primarily driven by increased freight rates and efficient fleet operation, according to HMM, which broke quarter records for revenue, operating profit and net profit.
Regarding the 2021 first nine months period, HMM has achieved a significant increase of 1030.8% year-on-year in operating profit with US$3.97 billion (KRW 4,679 billion).
In the meantime, the world's eighth-largest shipping line's revenue accounted for US$7.92 billion (KRW 9351.1 billion) showing a sharp increase of 112.2% over the January – September period of 2020.
Last but not least, HMM noted a turnaround in net profit, completing US$2.26 billion (KRW 2,664.4 billion), while during the same period of last year, the company recorded loss of US$10.84 million (KRW 12.8 billion).


HMM believes that "although the fourth quarter is usually the traditional slack season for the container sector, the current market condition is expected to last through this year at the least."
However, China's power crisis could cause temporary fluctuations in demand, according to the company, which remains cautious about the global port congestion.
"Severe congestions in major ports and inland logistics bottlenecks worldwide put consistent pressure on international trade. The global supply chain will also remain strained, resulting in considerable uncertainty as well as negative impacts on the supply of vessel space and equipment," commented HMM.