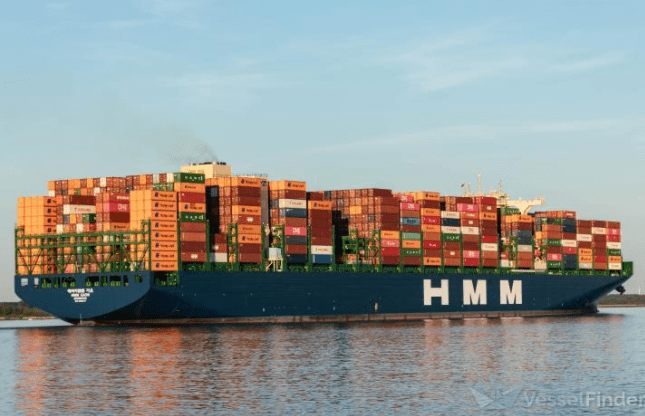 HMM Q1 profits plunge 91%
SEOUL : HMM reported a first quarter profit for 2023 of KRW285bn ($212m) a drop of 91% compared to the same period in 2022. Revenues for Q1 2023 were KRW2.08trn some 58% lower than the first quarter of 2022.
With the sharp plunge in container spot freight rates from unprecedented levels during in the pandemic the drop in profitability for HMM in Q1 this year comes as no surprise. However, the extent of the decline was much higher than for example AP Moller-Maersk which reported a 26% drop in revenues in Q1 this year, and a 60% fall in profits, implying HMM has a greater exposure to the spot market for container freight.
"The easing of global supply chain pressures has affected revenue and profits and has led to the normalization of the container shipping market. The Shanghai Containerized Freight Index (SCFI) in Q1 2023 was 969 points on average, significantly dropping from 4,851 points in Q1 2022," HMM commented.
The company noted that container and dry bulk shipping had delivered profitability despite lower freight rates. It said profitability was primarily driven by service realignment and reduced operating costs.
HMM expects higher inflation and interest rates, and resulting lower demand to continue with "no encouraging sign of restoring consumer confidence in the near term".