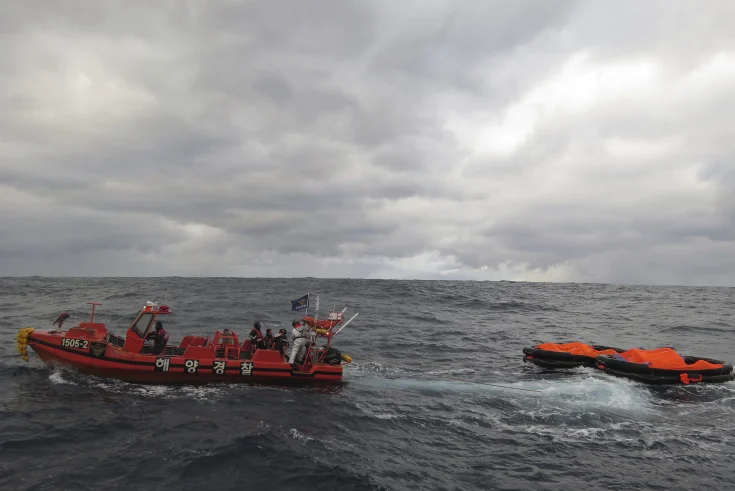 Hong Kong flagged cargo ship JIN TIAN sinks off Nagasaki Japan, rescue operation on
TOKYO : In the freezing cold and windy atmosphere coast guard vessels  of two countries Japan and South Korea were battling in the Pacific ocean, in severe weather conditions, to rescue crew members of cargo ship Jin Tian, a 6,551 ton HongKong flagged cargo ship carrying lumber which sank yesterday near Nagasaki.
Fourteen crew members were Chinese and eight from Myanmar.
The ship sank 160 kilometers off southwest of Nagasaki, Japan and about 150 kilometers south of South Korea's Jeju island.
Hundreds of flights were cancelled on Tuesday between Japan's Nagasaki city and South Korea's Jeju island because of harsh weather conditions.
While 14 persons are supposed to have been rescued search is on for eight other crew members by the Japanese and South Korean coast guard.
Three private ships in the area helped pick up several of the crew members.
A distress signal had been sent yesterday evening from near remote Danjo islands in southwestern Japan.
While a Japan Coast Guard plane and two ships are at the scene more coast guard vessels from Japan and South Korea were trying to reach the spot to help in rescue mission.
According to Japanese coast guard the ship's captain used a satellite phone to tell South Korean coast guard officials that he and the crew would abandon the sinking ship in the early hours of Wednesday morning.
The owner of the ship is reported to be, a company in China's Guangdong Province.
The ship going from the island of Papua New Guinea in early January was headed for South Korea's Incheon port.
The cause of the ship's sinking was not immediately known. There are no signs of the cargo ship colliding with any other object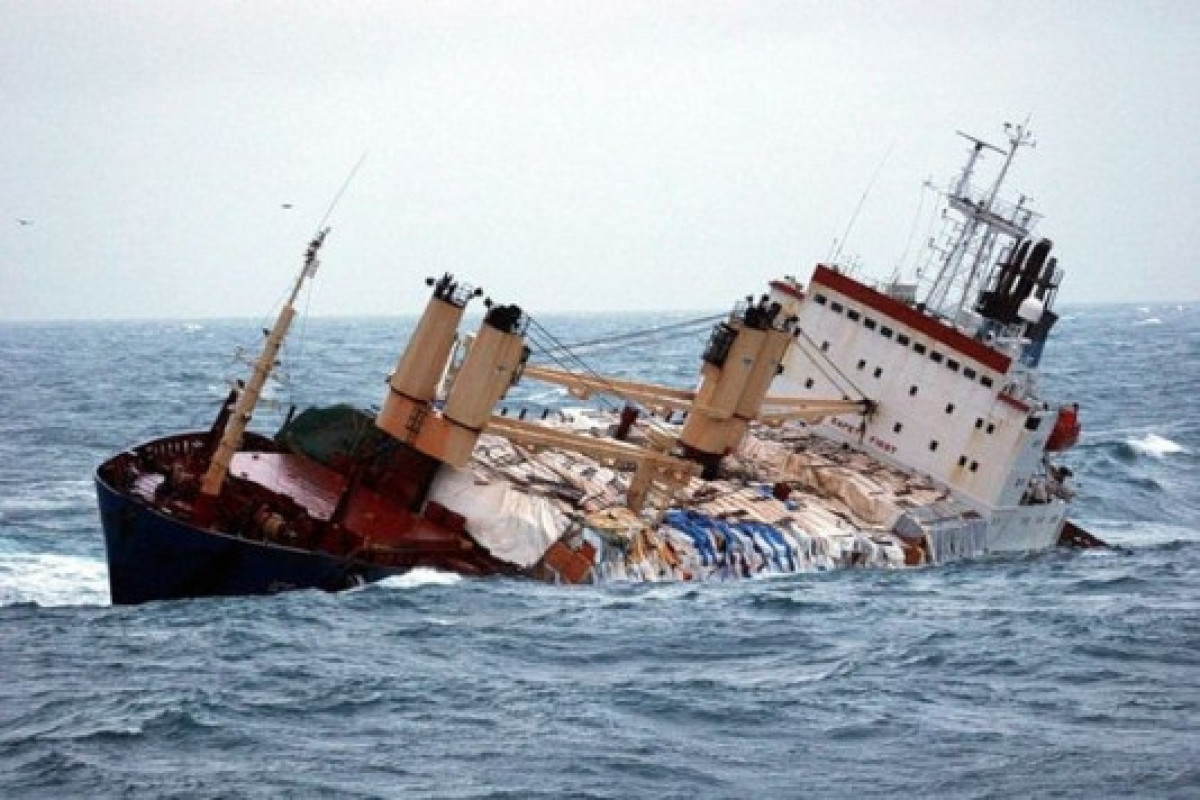 By Satyen Mohapatra, Senior Journalist