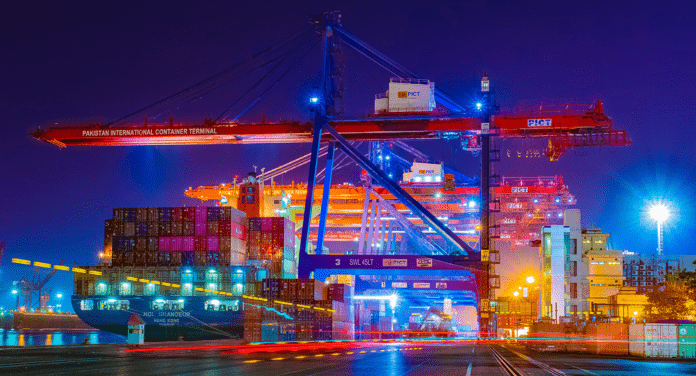 ICTSI Pakistan reaches 10 million TEU milestone

---
KARACHI : The International Container Terminal Services, Inc.'s (ICTSI) subsidiary, Pakistan International Container Terminal (PICT) has recorded a milestone after 19 years of operations at the Port of Karachi, by handling its 10-millionth TEU.
"This hallmark achievement is a result of synchronised efforts and dedication of our entire team, along with the fortifying partnership and cohesion with our esteemed customers, who are among the key elements of our successful operations," claimed PICT Chief Executive Officer, Khurram Aziz Khan, who led a ceremony to commemorate the landmark achievement.
The event was joined by the Regional Head of ICTSI in Europe, Middle East and Africa, Hans-Ole Madsen, the Independent Director of PICT, Rune Rasmussenas as well as PICT's senior management team.
"The 10 million TEU milestone is PICT's expression of commitment to supporting the economic resilience of the country" stated Aziz Khan who added that "our vision to become the container terminal of choice in Pakistan's busiest port city resonates with actions focused towards improving the ease of doing business, promoting digitalisation, and provision of efficient customer services to our clientele."
The Pakistani terminal PICT which offers connections to Central Asia, Afghanistan, and the Western China hinterlands has ranked five times among the top 25 companies at the Pakistan Stock Exchange, topped the Corporate Excellence Awards for the past consecutive years, and has also been recognised for adherence to industry best management practices, according to ICTSI.
---