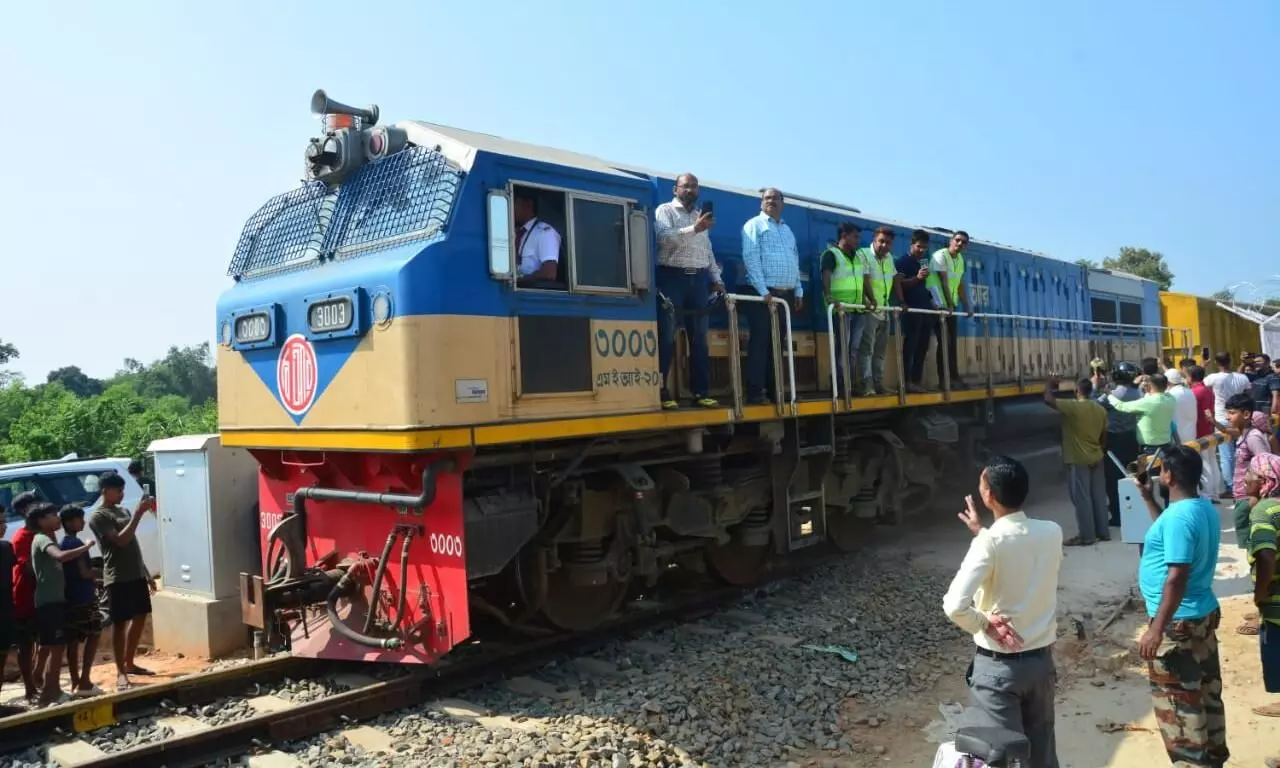 In a first, Bangladesh freight engine arrives at Tripura
AGARTALA : Ending the prolonged wait, the trial run between Bangladesh's Gangasagar and Tripura's Nishchintapur Railway Link was successfully conducted on Monday. However, the trials were conducted with a freight engine through the metre gauge portion. Officials have said that for passenger movement some important observation and technical interventions are required.
The Agartala-Akhaura Railway Link, connecting the eastern regions of Bangladesh with the northeastern part of India via rail, represents a significant breakthrough for Tripura, which is set to get immensely benefited in the field of trade and commerce due to the ambitious project.
"The goods train successfully covered a distance of over 8.1 kilometres, arriving in Nishchintapur from Gangasagar. A six-member team was on board, managing the train's journey. The metre gauge section has been opened to facilitate the movement of goods," Anindra Chowdhury, the Executive Engineer overseeing the project, told media persons.
Regarding passenger transportation, Chowdhury said, "The completion of the remaining work, including resolving technical issues related to Broad Gauge connectivity and other tasks, may take a month or two. The inauguration of the metre gauge section for goods transportation is going to happen soon."
Abdur Rahim, the skilled locomotive pilot responsible for guiding the train to Nishchintapur, was happy to be a part of the historic moment. Expressing his feelings before the media, he said, "This railway link marks the first-ever connection between the eastern region of Bangladesh and India. I am immensely proud to have been a part of this historic moment." Rahim was optimistic about the future of this railway connectivity, hoping that this railway connection would significantly boost tourism, trade, and medical-related travel between the two regions.