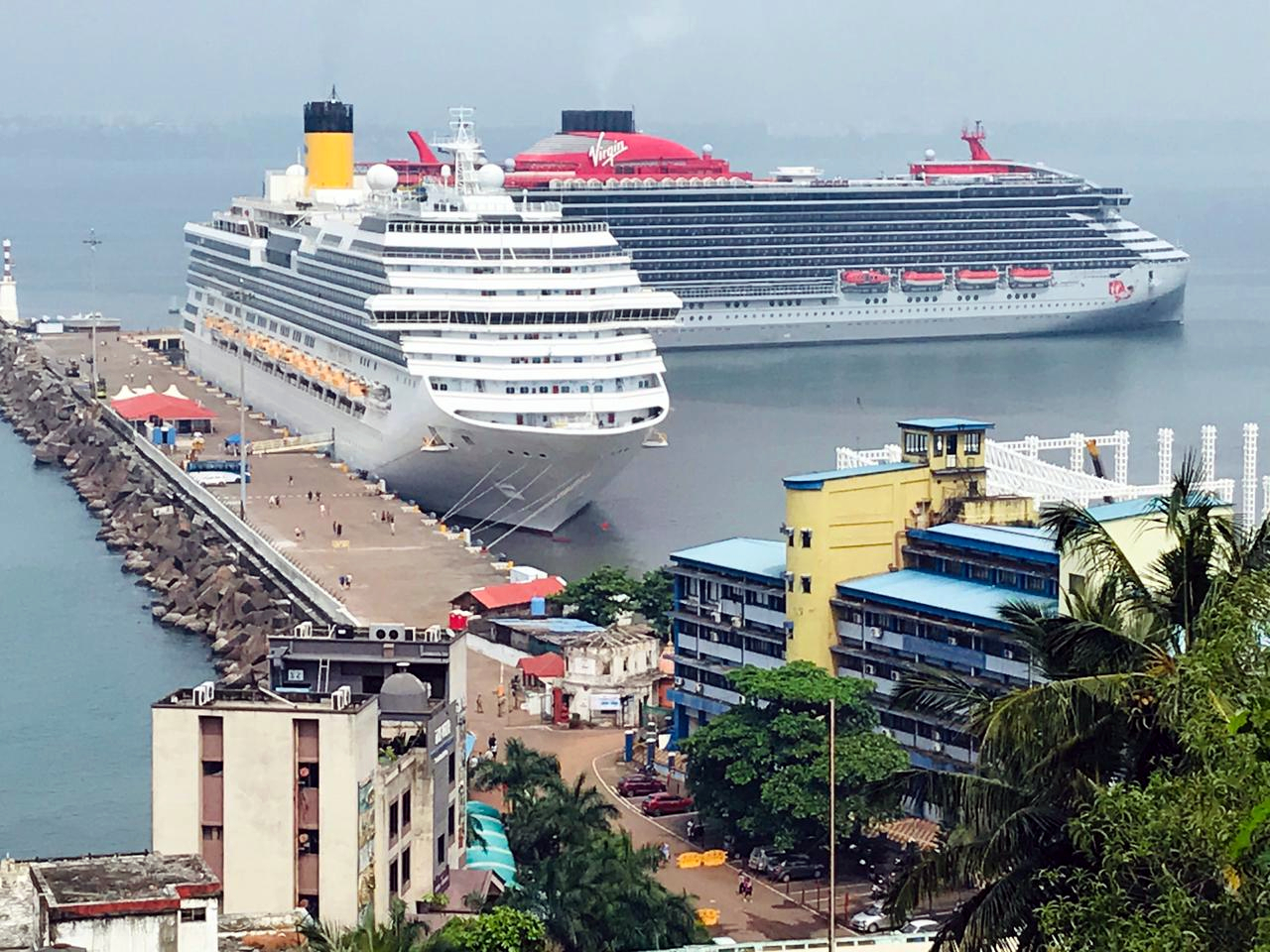 In a season first, 2 cruise ships berth at same time in Mormugao port
VASCO : Two cruise vessels berthed simultaneously on last Saturday for the first time during this season at the cruise berth in the Mormugao Port.
The 'MV Resilen Lady' made its maiden call at Mormugao port and plaques were exchanged between the MPA authorities comprising MPA Chairperson Dr N Vinodkumar, the Deputy Chairperson and other senior officials of port and the captain of the vessel.
The captain was elated and expressed his gratitude for the support and assistance received from all authorities like the immigration, customs, travel and tour operators. He was also pleased in receiving a welcome of the passengers through the traditional dance, songs and souvenirs by the Goa Tourism. The vessel later sailed at 8 pm for its next destination, Colombo.
The 'MV Costa Serena' also arrived at MPA Breakwater Berth at 12.30 pm carrying 1,583 passengers and 986 crew. The vessel will stay overnight for passengers to explore Goa and will sail on Sunday.