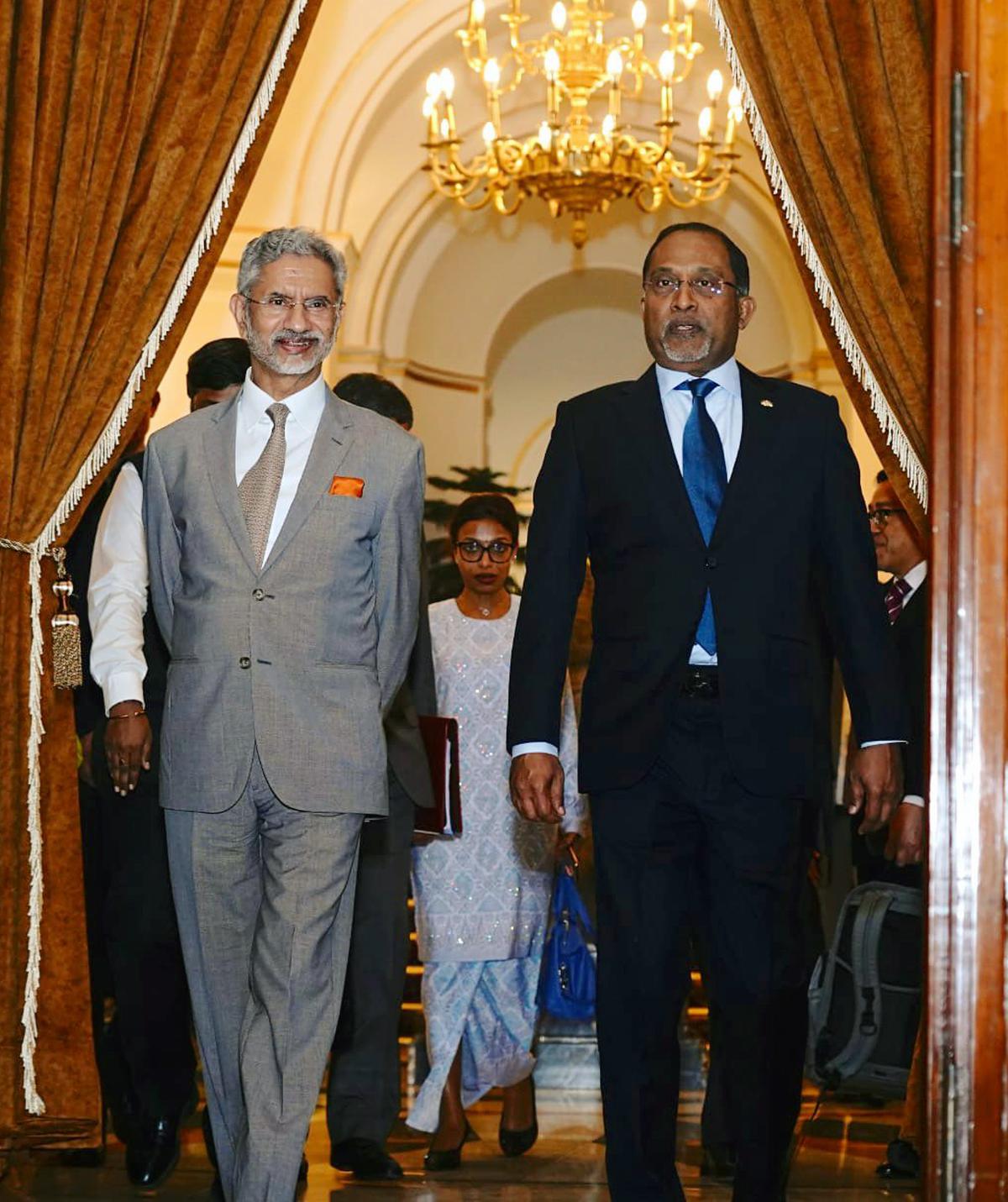 India and Malaysia looking at reviewing 2011 trade pact : Malaysian Foreign Minister Kadir
NEW DELHI : India and Malaysia are firming up a framework for conducting trade in national currencies and initiating a process to review the 12-year-old comprehensive economic cooperation agreement to include new domains and items, Malaysian Foreign Minister Zambry Abdul Kadir said.
Asked about India's long-pending demand to Malaysia to extradite fugitive evangelist Zakir Naik, Mr. Kadir did not give a direct reply and said Kuala Lumpur is keen on strengthening institutional mechanisms to boost security cooperation rather than focusing on any individual.
At the end of a three-day visit to India, Kadir told PTI that both sides are keen to expand trade engagement in new and emerging areas such as electronics, semiconductors, fintech, renewable energy, new technology and startups.
Ways to further boost the overall trajectory of ties were discussed extensively during talks between External Affairs Minister S Jaishankar and his Malaysian counterpart on Tuesday night.
Mr. Naik is facing a multi-agency probe in India on a variety of charges, including terror-related activities and inciting extremism through hate speeches. He left India in 2016.
Mr. Kadir also expressed Malaysia's gratitude to India for providing 170,000 metric tonnes of non-basmati white rice recently when the country was reeling under shortage of rice.
India banned export of non-basmati white rice in July, but the restriction was lifted for a small number of countries last month.
To a question on escalating tensions in South China Sea in view of China's increasing assertiveness, Mr. Kadir said Malaysia and other member nations of the ASEAN do not want to allow this region to become a "flashpoint" and an area for "big power" competition.
Listing various measures to expand India-Malaysia bilateral trade, he said both sides are finalising the framework for conducting trade in national currencies.
"We want to use it and both the countries can benefit from it. We think such a move will strengthen the local currencies," he said late on Tuesday night.
India is in talks with a number of partner countries to develop alternative arrangements for trade settlements in national currencies in addition to the existing system of using freely convertible currencies like the U.S. dollar.
The Malaysian foreign minister also said that he and Jaishankar discussed the need for having a re-look at the Comprehensive Economic Cooperation Agreement (CECA) that came into effect in July, 2011.
"We feel there is a need to have a re-look at it to include new areas of trade like the digital economy and other emerging areas," Mr. Kadir said.
The CECA covers trade in goods, services, investments and movement of people.
The Malaysian foreign minister also said that his country is interested in expanding defence cooperation with India, including procuring military platforms and hardware.
To a question on whether Malaysia is keen to procure BrahMos supersonic missiles from India, Mr. Kadir declined to comment but said ministries concerned of the two sides will look into all relevant issues for deepening defence ties.