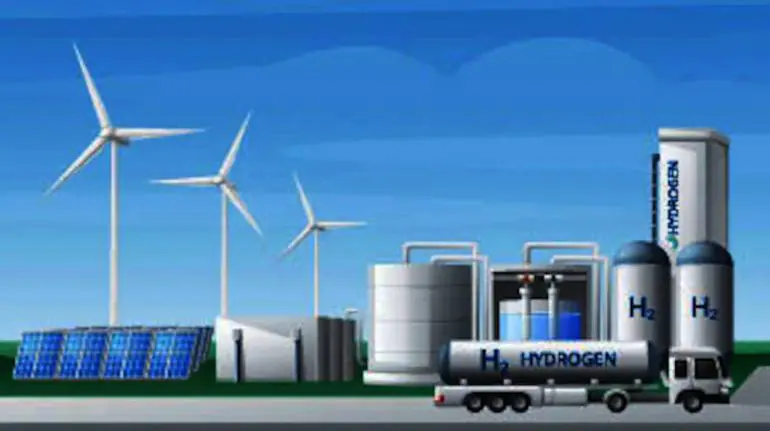 India developing port infrastructure for green hydrogen exports
MUMBAI : India is exploring export opportunities for its green hydrogen and ammonia production and is currently developing logistics infrastructure to prepare for future shipments.
The Indian government is in talks with France, Italy and Germany for export opportunities in Europe, a senior official in the Ministry of New and Renewable Energy said on Friday, adding that Austria and Sweden are also being considered.
In Asia, "negotiations are currently underway with a host of countries including Japan, South Korea and Singapore", he added.
India expects to begin green hydrogen production by 2026 or 2027, with capacity expected to hit 5m tonnes/year by 2030, in line with the country's target to achieve net zero carbon emissions by 2070.
Nearly 70% of the projected capacity, or 3.5m tonnes/year, will initially have to be exported as domestic use may be limited and amid expectations that initial production cost will be high.
In January 2023, the government launched the National Green Hydrogen Mission with a capital outlay of Rs197.4bn ($2.4bn) aimed at developing India into a global hub for the manufacture and export of green hydrogen.
The government has assigned the Ministry of Steel, Ministry of Shipping & Ports and Ministry of Road Transport and Highways with the task of working on pilot green hydrogen projects and fund allocations.
These pilot projects will help the government assess the cost, technology and other requirements.
The shipping ministry is currently developing facilities near three the key ports of Kandla, Paradip and Tuticorin for the export of green hydrogen, green ammonia and green methanol.
Setting up of green hydrogen bunkering and refuelling facilities at these three ports are expected to be completed by 2030 and at all the remaining major ports by 2035, the official said.
The government has already received over 20 expressions of interest from companies interested in participating in green hydrogen ventures, including setting up storage, bunkering and refuelling projects at these three ports, he added.
On 20 October, Indian energy transition company Jakson Green announced plans to invest Rs24bn to build a 133,000 tonne/year green ammonia facility at Kandla port in the western Gujarat state.
Separately, the Avaada Group announced on 23 October an agreement signed with Gopalpur port in the eastern Odisha state to build a facility for storing green ammonia. It did not announce the capacity or financial details of the project.
In September, Avaada had announced a plan to build a 500,000 tonne/year green hydrogen/ammonia production facility at the Gopalpur Industrial Park, with plans to export output.
Indian renewable energy company Acme Group also plans to set up a 1.3m tonne/year green ammonia facility at Gopalpur.
Separately, the Adani Group is seeking to raise nearly $4bn to help develop its green hydrogen projects, newswire Bloomberg reported 26 October.
The group declined to comment when contacted by ICIS.
Adani New Industries Ltd (ANIL), a subsidiary of the Adani Group is in discussions with lenders to raise the money to fund its green hydrogen projects.
In September, Adani signed a joint venture agreement with Japanese trading and marketing firm Kowa Holdings for the sale and marketing of green hydrogen in Japan, Taiwan and Hawaii markets.
One of the first projects of the company is a 1m tonne/year green hydrogen facility in Gujarat which should begin production by the fiscal year ending March 2027.
"Depending on market conditions ANIL aims to increase capacity to up to 3m tonnes/year of green hydrogen in the next 10 years with an investment of about $50bn," it said in a statement on 14 September.