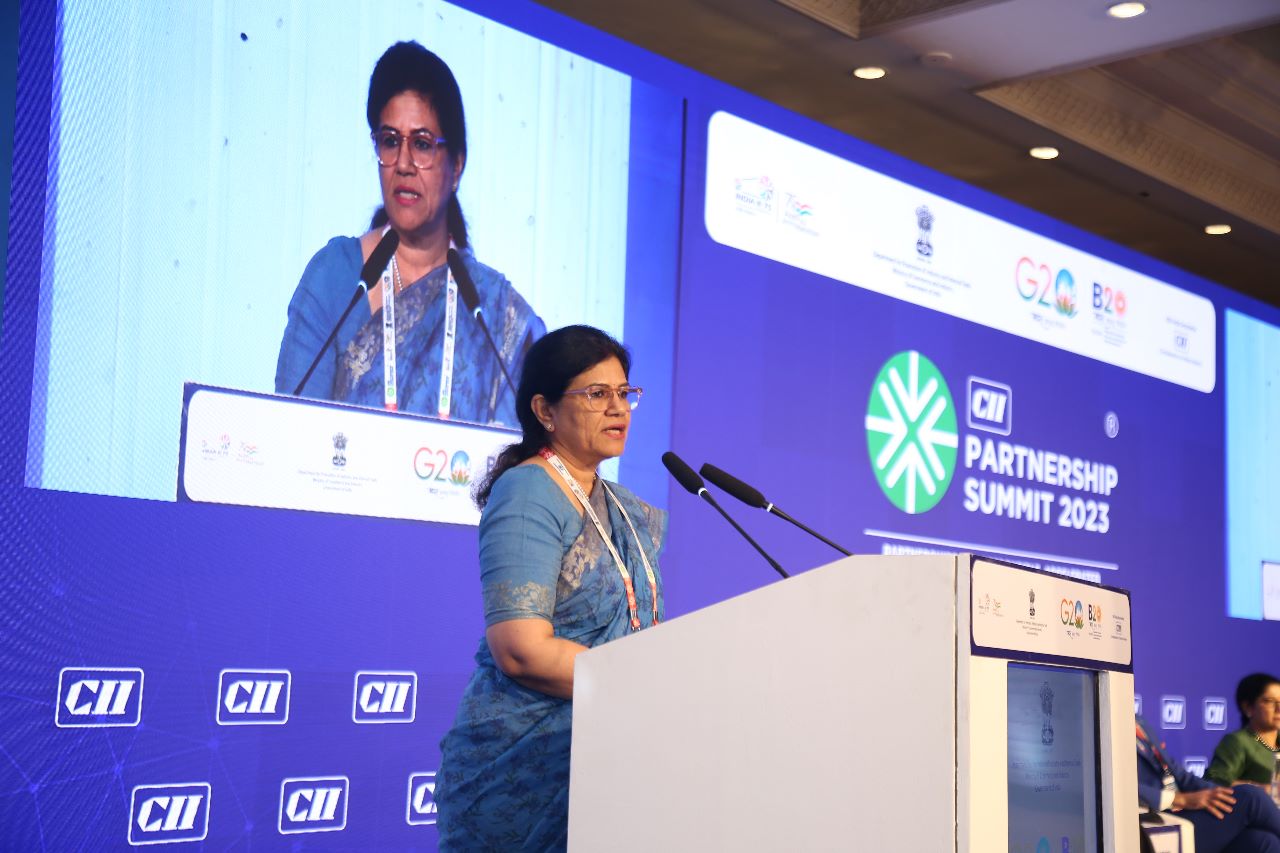 India is aiming at deep integration in global supply chains on back of Holistic Infra & Technology : Sumita Dawra
NEW DELHI : India is aiming to integrate deeply with the global supply chains by focusing on bringing down logistics cost, building holistic infrastructure with planning under Gati Shakti, along with use of R&D and technology.
"Will have to look for ways to integrate better with global value chains. We aim to bring down logistics costs, build resilient supply chains, and attract investment. Gati Shakti is helping plan multi-modal connectivity across India. We have a holistic approach to building infrastructure to bring last-mile connectivity in a multi-modal manner," Sumita Dawra, Special Secretary, Commerce Ministry said at a Confederation of Indian Industries (CII) event.
The Pradhan Mantri Gati Shakti National Master Plan is a Rs 100 lakh crore project aimed at developing holistic infrastructure in India. Integration with global supply chains provides opportunities for growth and employment, she said. COVID-19 saw massive disruptions and realignment of the global supply chains. Dawra said that manufacturing and logistics are not enough to build resilient supply chains; it needs R&D, and technology too.
To integrate with global supply chains it is important that domestic connectivity is strengthened.
"Railways is planning movement of coal connectivity via ports, roads. Localising manufacturing is important to add value in domestic supply chains. Services of skilled labour are needed to boost supply chains and add value," she said.
In order to boost manufacturing and exports the government has announced the production-linked incentive (PLI) scheme in 14 sectors. "Production-linked incentive schemes will help bring cutting-edge technology, and scale. From being an importer, India has now become an exporter of mobile phones. We are exporting auto parts to Europe today. Impressive sales have been seen in sectors in which PLI scheme exists like white goods," she said.
Supply chain disruptions have also impacted the aircraft manufacturing. Salil Gupte, President, Boeing India, said that in critical areas of technology, diversion in supply chains has been witnessed because of disruptions. "Today, a passenger aircraft manufacturing takes six to eight years as compared to 18 months earlier. Risks in supply chains have to be more spread out. Strong engineering and manufacturing partners are needed to boost supply chains," Gupte said at the event.